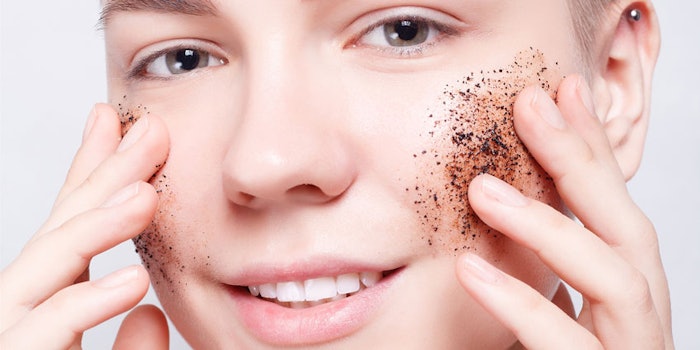 Estheticians are always looking for ways to enhance outcomes to satisfy client demands for fast results and little-to-no social downtime. Now more than ever, clients may be looking for opportunities to limit visits yet maximize results. 
One path to happy clients is combining synergistic therapies, and a critical element when designing combination therapies is selecting the appropriate exfoliation method (or methods).
Exfoliation Benefits and Consequences
Some benefits of exfoliation include: 
Improving the overall health of the skin;
Enhancing circulation;
Improving skin tone and texture;
Helping regulate cell turnover; and
Potentiating the penetration of active ingredients so products work better.
But, exfoliation can also have unintended consequences. Consumers have access to all sorts of inappropriate products and advice via the internet, and they're often too aggressive at home and actually disrupt their skin barrier function and exacerbate inflammatory conditions.
Your job as a skin health expert is to design the best course of treatment for each client. How durable is their skin? What is the state of their barrier function? What is their skin type? How can you enhance their experience and results with the right combination of exfoliation and modalities?
Expert Advice
For this article I turned to a few of my colleagues and asked them "how do you combine exfoliation and complimentary treatments for the ultimate outcome?" This is what they said:
Brighten and tighten. "I like to incorporate microcurrent whenever possible for an immediate lifting and tightening effect. Especially if my client has an event coming up. Try an enzyme, microcurrent and LED treatment. Depending on the clients' budget I might layer in dermaplaning or dermabrasion. I prefer to exfoliate twice when possible because it always enhances my results, but I rarely if ever use a mechanical scrub." - Jennifer Barnes, L.E.
Start with lymphatic drainage and finish with LED.  "No matter what combination I think is right for a particular client, one way to make sure I get a beautiful result is to start with facial lymphatic drainage and finish with LED. No matter what you do in between the results are tremendous! One favorite combination is facial lymphatic, dermaplaning, Forever Young BBL and LED." - Dani Ducharme, L.E. 
                           Before                                                                       After
Lots of exfoliation but keep inflammation in check. "I like to start with dermaplaning, then layer an enzyme or acid, followed by a technology. This could be hydradermabrasion, microneedling, or an oxygen treatment. But remember to keep inflammation in check throughout and when selecting finishing products. This might include a melanin suppressant, a calming antioxidant serum and a hyaluronic based moisturizer to seal the deal." - Amy Walters, L.E.
I caught up on Memorial Day with beloved esthetician Ray Hall of Dermatology Consultants in Atlanta, GA and he shared these pearls of wisdom:
I don't sell treatments, I sell outcomes. "95% of the time I'm designing personalized combination therapy for my patients. This gets them to their goal much faster. My go to for red carpet ready skin is dermaplaning, hydradermabrasion and laser peel (also known as "the Hollywood Peel"). No downtime, immediate wow and long-term benefits. This is what every patient is looking for. We also prescribe skin supplements that include phytonutrients, vitamins and antioxidant protection to address aging from the inside for a holistic approach."
What if you're in a non-medical setting and don't have access to a laser, for example? Aveda-trained esthetician Jasmine Seuling reminds us "to think about all the tools in our toolbox."  We have so many non-medical options for customizing holistic experiences, layering a variety of exfoliation and combining treatments that fulfill client goals. Jasmine also recommends "creating a whole-body approach by stacking services like face, hand, neck, décolleté and back. Clients feel the complete satisfaction of the results and become lifelong devotees because of the experience you designed for them. 
Bringing Exfoliation Home
These best practices surrounding exfoliation and combination therapy apply to home care too. Clients won't always remember everything you discussed with them so use The Rule of seven–people need to see or hear something at least seven times before it sticks. Here's a checklist:
Tell them verbally;
Tell them WHY;
Hand them written Take Home Guidelines;
Make a follow-up text or phone call (ideally within 48 hours);
Email their Take Home Guidelines in case they misplace them;
Review their compliance during their next visit; and
Rinse and repeat
Since we now find ourselves reinventing the way we do business, now is also a perfect time to reinvent your menu, and more, to give clients the experiences and outcomes they desire. So, with all of these suggestions in mind, which one will you try? Do you have a favorite of your own? I'd love to hear about it so please share and go for the glow!