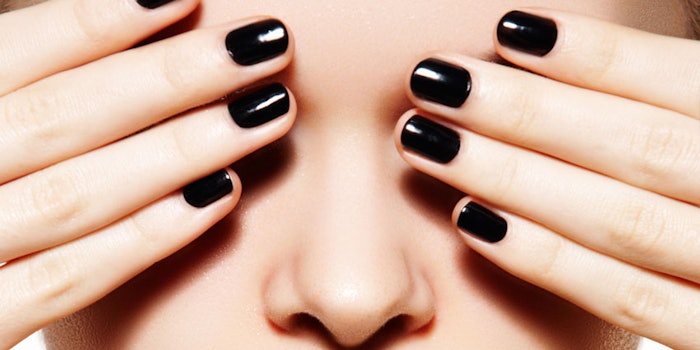 As one of the first places that clients see aging, the eye area is a common problem area. Reducing the appearance of aging in this area can be difficult, but is common, and prevention goes a long way. Below are the top five treatments that can benefit the eye area.
1. Prevention
An easy way to delay crow's feet from forming is to protect the eyes from UV exposure. The first defense should be wearing a pair of sunglasses with an oversized or wrap-around frame and 98 to 100% UV protection. The bonus is wearing sunglasses helps keep you from constantly squinting, which can also cause unwanted lines around the eyes.
Another great way to prevent wrinkles around the eyes is with the application of vitamins C, E, and sunscreen. Vitamins C and E are two potent antioxidants that work synergistically together and offer added protection against free radicals created by UV exposure and help preserve healthy collagen. Remember even on cold, cloudy, rainy days, UVA rays are still present. Daily sunscreen application, even around the eyes, is the best defense against damaging UV radiation.
2. Topical Products
Topical products are important when trying to prevent or treat wrinkles around the eyes. Using a good moisturizer around the eyes can not only immediately plump those fine lines around the eyes but will also prevent deeper lines and wrinkles caused from dryness. Eye creams are typically heavier than moisturizers used on the rest of the face, since the skin around the eyes have very little sebaceous glands. Peptides are commonly used in eye products as well. Peptides have the ability to trigger collagen production, and there are some that slow muscle contraction over time to reduce expression lines. Vitamin A in low-doses can also help eliminate the appearance of fine lines and wrinkles since it stimulates repair, as well as evening out skin tone and texture.
3. Skin Tightening
There are several skin tightening treatments available that work in varying ways to reduce the appearance of wrinkles. Microcurrent is one of these methods. It is a low-level electrotherapy that helps tone the muscles beneath the skin as well as increase blood circulation to promote a more youthful appearance. Microcurrent also stimulates adenosine triphosphate (ATP) to allow the body tissues to rejuvenate, heal and repair itself.
Radio Frequency devices emit high-power energy in the form of electromagnetic waves that create heat in the deeper layers of skin to contract tissues and trigger a wound-healing response. These waves heat up the dermis, stimulating collagen and ultimately result in skin tightening. Ultrasound, using energy in the form of sound waves, works in a similar way to heating the deeper layers of the dermis to induce a wound-response, building collagen. When there is lifting and collagen production, the appearance of fine lines and wrinkles will also be reduced.
4. Neuromodulators
Neuromodulators are often used to reduce the appearance of wrinkles in the eye area. These medical products are injected into muscles where movement creates expression lines. Neuromodulators stop muscle contractions for a period of three to four months. Botulinum toxin was originally used to treat the glabella region, the area right between the eyes that may show deep wrinkles when frowning. It then became a popular treatment for crow's feet, working well with other modalities. These products can also be used to widen the aperture of the eyes making them appear "more open" and inviting. Neuromodulators have the ability to reduce the signs of aging around the eyes in multiple ways.
5. Microneedling
Microneedling is the use of needles to create micro-channels (tiny holes) in the skin. There are medical microneedling treatments performed under the direction of medical professionals that can be performed 3-4 weeks apart. Needling in general stimulates the skin's natural ability to heal itself. Recently the use of cosmetic needling has become increasingly popular. Cosmetic needling devices are made up of fine needles with a depth of .1mm- .2mm and are being used to allow products to penetrate more effectively. Making pathways for products to enter the skin and stimulating cellular turnover can greatly reduce the appearance of fine lines and wrinkles. Needling shows great improvements in the signs of aging skin around the eyes.