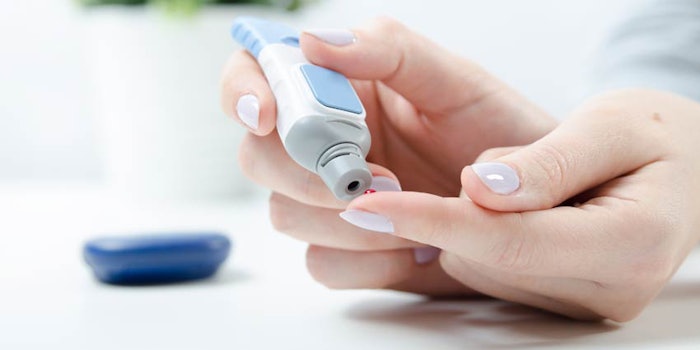 Despite myths about the dangers of pedicures and sugar scrubs elevating blood sugar, skin experts agree that spa treatments are still possible for type 1 diabetics with the proper preparation and knowledge, per an article from Healthline.
Related: The Best Massages for Clients with Diabetes
The first step is to go to reputable spa facilities with practitioners trained not just in treatments, but also overall medicine, according to Stephen Brewer, M.D., medical director of Canyon Ranch in California, Massachusetts, Nevada and Arizona.
Brewer says they accept patients with type 1 diabetes regularly and it should be expected that most practitioners have at least a basic knowledge of diabetes to build on specific needs and discuss risk reduction during treatment.
It is also recommended to discuss any special treatment plans or issues with their medical provider.
Julia Blanchette, Ph.D., is a registered nurse and certified diabetes care and education specialist at the University of Utah College of Nursing. She says pedicures are fine for diabetics, but suggests limiting it to a polish change if blood sugar numbers are currently out of range.
Diabetics should plan eating, physical activity and insulin in a way that reduces the risk of fluctuating blood sugar during treatment. They should consider planning with their medical provider and tweaking it based on experience and always have an accessible source of glucose, according to Blanchette.
Brewer suggests a spa should previously discuss any workout or physical elements of the treatment with the consumer. If the exercise is new to the diabetic or particularly intense, it should be researched and discussed with their medical provider.
Massages can be beneficial for diabetics, since stress reduction is good for people in general and can show a positive shift in blood sugar, according to Cara Kilroy, a nurse practitioner at Joslin Diabetes Center in Boston, Massachusetts.
While body wraps can be great for relaxation, they can be concerning for diabetics, specifically those with circulation or neuropathy challenges. Kilroy suggests discussing it with a medical provider and then consider cooling the body wrap before using it.
The experts all agree to be open and communicative with the practitioner about any medical issues.
Brewer suggests spas and providers should welcome the input from consumers and any practitioner would be willing to pause for health emergencies, so diabetics don't need to be concerned about losing time if there is a blood sugar issue.
Kilroy agreed that it is important for consumers to advocate for themselves, whether it be carrying their insulin device with them or discussing treatments they are not comfortable with. The aftermath of infection or serious medical issues is more serious than feeling awkward about speaking up.