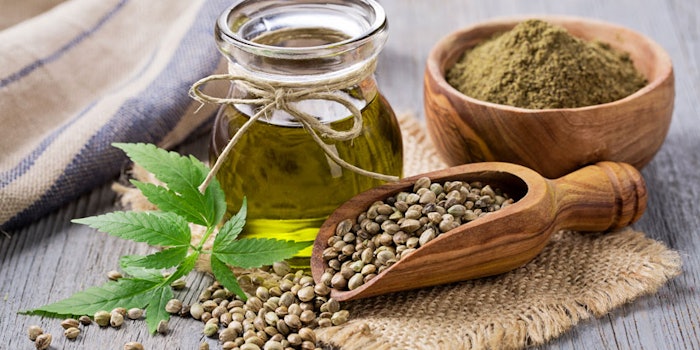 Cannabis bloomed in popularity in 2018, and 2019 shows no sign of it losing its luster. In fact, it is predicted that CBD is going to transform in the wellness industry from a used-to-be fad into a mainstream ingredient. This thought goes double for spas, as many have already started to add and incorporate cannabis treatments into their menus. See what is budding and buzzing when it comes to cannabis-themed spa treatments. 
1. A Very Relaxing Massage
One way to add high amounts of relaxation into a massage treatment would be adding a CBD oil, and that is why so many spas are starting to do it. Okay, past all of the puns and jokes, CBD oil has some real body benefits like providing anti-inflammatory benefits and antioxidants, as well as relaxing muscles.1
The Green CBD Spa Treatment at the Spa Anjali, for example, uses a product made with activated hemp extract to aid with stiff or achy muscles and joints. This massage is also highlighted as a treatment that helps with chronic pain, injuries and ailments. Another spa that directly added a CBD or hemp based massage to their menu was the JW Marriott Desert Springs Resort & Spa. They added their 60-minute CBD Herbal Relief Massage and showcase how the massage specifically uses CBD products to relieve muscle tension.
2. See the Enhancements of CBD 
Instead of completely adding a new treatment to their menu, some spas opted for the option of including CBD enhancements instead. Remède Spa at the St. Regis San Francisco was one such spa that added an enhancement treatment to a regular massage. The enhancement will extend the time of the massage, and the spa menu names the enhancement as the CBD Oil Pain Relief Massage to show how the use of CBD oil can aid with muscle pain.
This spa wasn't the only one looking to give their clients a taste of the benefits without jumping in full swing though. Simply Massage at the DoubleTree by Hilton Vail also offers a CBD salve that can be added on to any massage treatment, as well as featuring a CBD massage on their menu.
The Spa Solage takes the enhancements beyond massages, and they, instead, allow their CBD oil to be included in facials, massages and body scrubs. This takes the the benefits of of CBD beyond muscle relaxation and plays a role into the actual skin benefits like relieving inflammation, acne and eczema. 
3. Combinations Are Key
Another spa that works to mix CBD into their menu would be Carneros Resort and Spa, which offers a Heal Me massage. This massage combines other ingredients like warm camphor and arnica with CBD to make an all over pain relieving massage, while still incorporating and getting their clients associated with the benefits of CBD. 
References:
1. www.skininc.com/skinscience/ingredients/Jar-Deconstructed-Cannabis-492977111.html