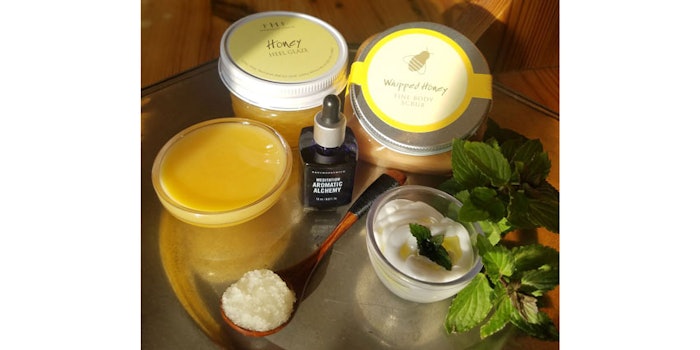 Windflower Spa, located at Hyatt Regency Hill Country Resort and Spa in San Antonia, Texas, announced the release of two new winter treatments. The treatments include the Meditation and Mint Massage and the Honey and Spice Pedicure; to provide extra winter care to their guests, the spa will also be discounting its signature packages throughout the season.
"Our new winter treatments are designed for guests to take a moment for themselves during the busy and often stressful holiday season and relax as they enter the new year," said Joe Herman, spa director, Hyatt Regency Hill Country Resort and Spa. "Both the Meditation and Mint Massage and the Honey and Spice Pedicure are infused with seasonally inspired elements and aromatherapy."
Minty Meditation
The Meditation and Mint Massage [50 min.] is a combination of Windflower Spa's signature body massage and mind-calming meditation. Winter-inspired aromatherapy is infused throughout the massage as well with alchemy oils of spice, sweet and woodsy aromas. The mint element of the massage comes into play with the inclusion of a peppermint foot massage and a hot towel compress.
Sugar, Spice and Everything Nice
The Honey and Spice Pedicure [50 min.] starts with a warm nectar milk foot soak. Following the soak, the guest will receive a leg and foot scrub that moisturizes the skin. This treatment is also infused with aromatherapy, with sweet and spicy aromas that are meant to provide a warm and wintry experience. The treatment is completed with a coat of nail polish on the toenails. 
"The massage is designed specifically as a de-stress treatment that creates a sense of calm for guests to unwind, and the pedicure is perfect to relieve pain or discomfort that may come along with a long day or running holiday errands," explained Herman.