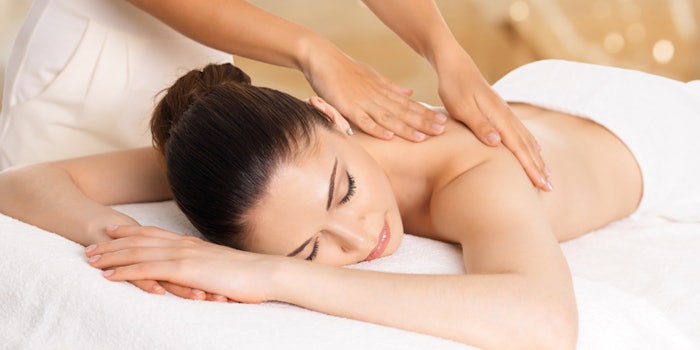 Cannabis (CBD) is a growing market that can be added to a variety of spas services from facials to massages. It is a great healing ingredient and Massage Magazine explains how CBD can be implemented in your practice.
CBD works with the endocannabinoid system to offer clients pain relief from the use of CBD oil or topical.
Massage therapists may use CBD topically, with emphasis on spot treatments and local pain treatment. Other options include full-body massage which provide different benefits.
For a little more relief, a full-spectrum hemp extract offers extra compounds beyond CBD. 
"CBD can be used in a full-body massage, but some of the massage oils with high levels of menthol and camphor may be better reserved for specific areas that need extra attention. Optimally, you can have both versions of oils on hand in order to customize treatments for each client," said Jen Palmer, N.D., director of education for CBD CLINIC. 
Besides pain relief, there are many ways CBD can be incorporated in treatments, which can be read here.