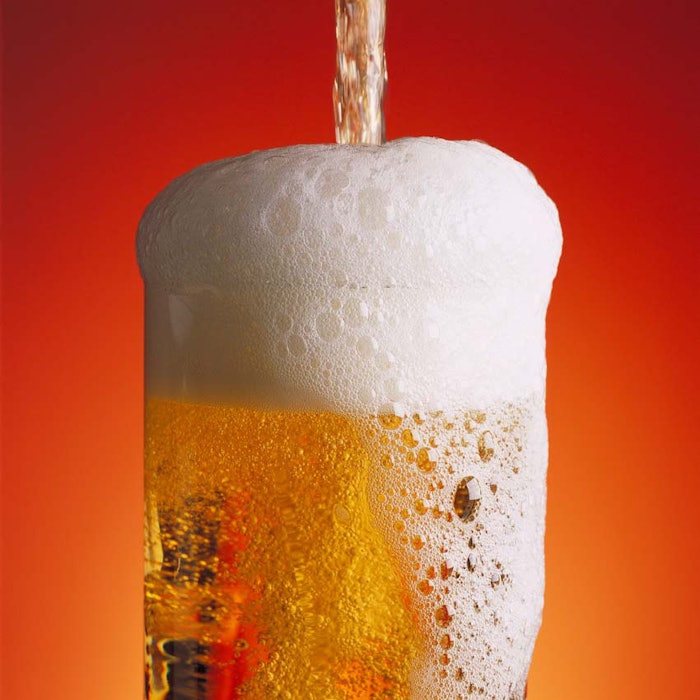 In the Lake Region of Pennsylvania's Pocono Mountains, a destination spa is luring craft beer lovers away from weekend getaways of beer samplings and brewery tours. The resort is offering the ultimate beer experience—the chance to bathe in beer as well as drink it.
The Lodge at Woodloch, a two-and-a-half-hour drive from New York City and about three hours from Philadelphia, just "hopped" aboard the rising craft beer movement. It offers spa treatments with a little help from Delaware's famed craft brewery, Dogfish Head.
Spa treatments are infused with Dogfish Head's Midas Touch, a sweet-yet-dry beer. The body exfoliation using hops, barley and honey, followed by a beer bath and massage, starts at $250; a 50-minute pedicure beer foot bath is priced at $95. Occasionally, the spa offers a 25-minute hair beer rinse at $40.
"Unknown to many, beer has some curative effects," says Nancy Deaton, spa director at The Lodge at Woodloch. "It hydrates the skin and acts as an exfoliant. It also adds volume and shine to one's hair."
In addition to the beer-inspired spa treatments, The Lodge at Woodloch recently expanded its beer and ales menu. Aside from Dogfish Head's craft-brewed ale, the new menu includes beer from Troegs, a central Pennsylvania microbrewery, San Diego-based Stone Brewing and Wolaver's in Middlebury, Vt.
Depending on their travel date, guests at the spa may also encounter cooking-with-beer demonstrations. They may find Dogfish Head founder Sam Calagione hosting beer tastings, informal get-togethers and book signings. Calagione wrote "Brewing up a Business" and "Extreme Brewing," and co-wrote "He Said Beer, She Said Wine."
"We think it's just natural to partner with one of the greatest craft beer companies in the country to teach guests about the booming craft ales industry and the growing following of hobbyists that follow the craft ales movement," says Brooke Jennings Roe, director of marketing at The Lodge at Woodloch.
According to the Brewers Association, 98% of the more than 2,500 breweries in the United States are craft brewers, known for making fuller-flavored ales and lagers. During the first half of 2013, approximately 7.3 million barrels of beer were sold by small and independent craft brewers, up from 6.4 million barrels over the first half of 2012.
Luring craft beer lovers, however, is only part of The Lodge at Woodloch's marketing strategy. By introducing beer-infused spa treatments and expanding their beer menu, the spa resort hopes to attract more of the male population, who typically shy away from spas.
This content was originally posted on www.yahoo.com and written by Marilen Cawad (2013).