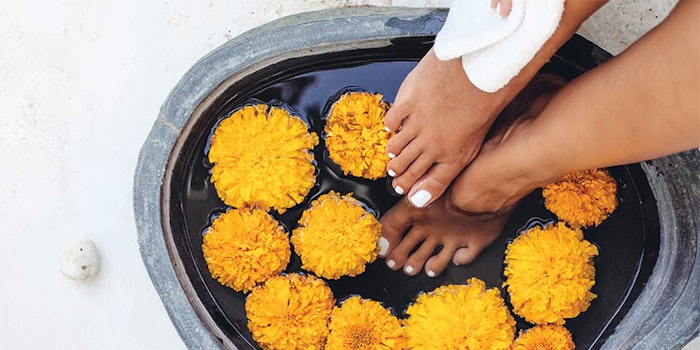 The dazzling rays of sun have enlightened the entire city, but for her, it is another typical tiring day. Although the delightful song of birds and the consoling fragrance of flowers have awakened her mind, her tired feet have become an obstacle between her connection with solace. Nature itself has allowed her to overcome her fatigue and get back to life with vibrant energy. Hence, she realizes that there can be no better day for relaxing her tired feet with aromatherapy.
It is vital to know that the feet can warn us about our health status. Also, it is significant to note a few aspects while considering aromatherapy.
How Does Aromatherapy Work?
Aromatherapy is an ancient method that uses aromatic substances to overcome psychological as well as physical issues. It is a healing treatment that uses natural plant extracts to improve the physical and mental health of the body. It's best not to wait for fatigue to get worse. Aromatherapy can not only be done by the professional, but it can also be done at home. As the basis of aromatherapy is upon senses of smell and skin absorption, you can achieve it by using: diffusers, bathing salts, body oils, body creams/lotions, masks and many more. These products can either be used alone or in combination with multiple other products. There are hundreds of essential oils that are available. Each essential oil has unique properties and benefits. Also, you can combine a few essential oils to offer more benefits.
One can also use essential oils by adding them to products like shampoo, body lotion, etc. For instance, you can add ginger essential oil or rosemary essential oil to shampoo. Both essential oils stimulate hair growth. However, if you want to add essential oils to your body lotion, face mask, or face cream, tea tree oil or lemongrass oil are a few suggestions.
Continue reading about feet therapy in our Digital Magazine...
Nadhege Ptah is an award-winning actor, writer, producer, director and dancer. Ptah is also a wellness guru, providing her tips to the masses via Tik Tok. Television audiences will recognize Ptah due to her recent appearances as a reoccurring co-star, on the SHOWTIME television series City On a Hill.