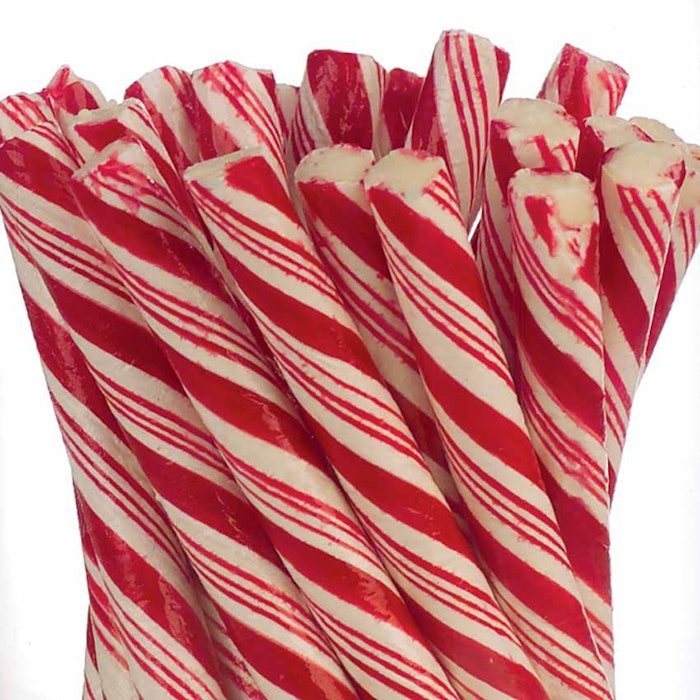 Winter is upon us, as frost hits the ground and the first snowflakes fall in some parts of the country. With the change in season, pumpkin is phased out to make room for her holiday friend peppermint (and chocolate, rum, gingerbread, etc.). Starbucks isn't the only place capitalizing on the popularity of peppermint (Though, I could go for a Peppermint Mocha right about now.), as spas around the United States are introducing their take on this festive ingredient and its festive cousins. Below are just a sampling of some of the winter holiday-inspired treatments featured accross the country. Does your spa have a neat take on a peppermint, chocolate or gingerbread treatment? Share it on our Facebook page, and we might just add it here.
Peppermint Facial and Scrub, The Medical Spa of Baton Rouge (Baton Rouge, LA)
This treatment moisturizes dry skin and scrubs away the tiny toxins that can cause clogged pores. Peppermint naturally invigorates and enlivens the complexion to produce a radiant glow, despite the bitter weather. The peppermint also provides a hint of aromatherapy to stimulate the nose and awaken the senses. www.medicalspaofbatonrouge.com
Bourbon Bubbler, NoMI Spa at the Park Hyatt (Chicago, IL)
The FarmHouse Fresh Bourbon Bubbler is a 45-min full body treatment  that is  paired with other offerings for a variety of spa packages. This organic body scrub smells of cinnamon, caramel and brown sugar as it exfoliates the skin, taking away layers of roughness. parkchicago.hyatt.com/en/hotel/activities/hotel-activities/spa.html
Peruvian Cocoa Azul Spa Manicure/Pedicure, LeBlanc Salon & Spa (Houston, TX)
French cocoa absolute is blended with dark chocolate and blueberry extracts to fortify the skin with potent antioxidants.The treatment features a French cocoa butter masque followed by a hot stone massage with a chocolate butter cream, followed with a warm paraffin wax treatment. The pedicure utilizes cocoa for a nourishing, slimming and relaxing treatment. leblancsalon.com
Peppermint Stick Facial, Body & Mind Day Spa (Whitestone, NY)
This refreshing, anti-aging facial treatment will leave your skin feeling soft, hydrated and youthful. The Peppermint Stick Moisture Mask restores the skin's water-lipid layer and increases the amount of nutrients and oxygen in the skin cells, neutralizes free radicals and protects connective tissue. The Peppermint Stick Facial will reverse sun damage, eliminate fine lines and wrinkles, erase lip lines and firm, lift and tone aging skin. www.bodyandmindspa.com
Life By Chocolate, esSpa (Pittsburgh, PA)
Touted as the "healthy way to get your chocolate fix," this aromatic and effective treatment combines the spa's Hot Chocolate Body Wrap with its Chocolate Covered Cherry Pedicure.www.esspa.net
Peppermint Hot Chocolate Immersion, The Spa at the Hotel Hershey (Hershey, PA)
This treatment utilizes the Peppermint Scrub to exfoliate skin, with a mint extract tingle. Following is a  Chocolate Fondue Wrap, which moisturizes and soothes skin. www.chocolatespa.com
Dreamy Creamy Trio, Catamaran Resort & Spa (San Diego, CA)
This relaxing treatment combines a calming 50-minute Tapioca Facial, with a 50-minute Butter Rum Scrub and a 50-minute Honey and Sweet Cream Pedicure.
Hot Chocolate Sugar Scrub, Suddenly Slimmer Med Spa (Phoenix, AZ)
This exfoliating treatment combines oils with Dagoba cocoa, marshmallow extract and  cocoa butter to remove dead skin cells while moissturizing skin. www.suddenlyslimmer.com