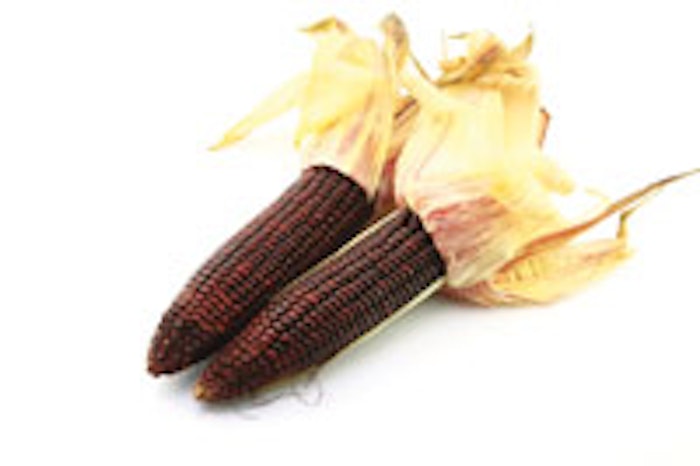 According to the ancient Andean and Inca people, well-being is the result of the harmony between humans and nature. In alignment with the beliefs of health and healing through Earth's elements, a body treatment called The Mystic Inka Ritual has been created.
This 90-minute service offers a unique experience for the skin and senses. It consists of natural aromas and ingredients, including:
Purple corn—a unique source of antioxidants that absorbs free radicals, improves regeneration of tissue, helps collagen form and delays the appearance of aging skin;
Lucuma—an excellent source of nutrients that helps create energy, including the production of vitamin B;
Sacha inchi—gives comfort to the skin, contributes to cell renewal, and soothes and protects skin; and
Quinoa—feeds skin and injects energy that has a tonic effect and helps repair tissues.
The elaborate full-body treatment nurtures the skin in a four-step sequence inspired by Inka techniques to purify, energize, regenerate and nourish.
History
The Mystic Inka Treatment evolved from the culture of the Andean people of the Peruvian Andes. They viewed the world as a whole and believed the Earth was not only a place to live, but also their source of life, as well as something to share their lives with. The Earth provided them with everything they needed for existence and, in return, they nurtured and protected the land. Through their rituals of giving back to nature, the Andean people believed they preserved their identity. By taking care of the environment, they fostered well-being and lived in perfect harmony with nature.
The Mystic Inka Treatment is meant to act as a true healing ritual, with each step thoughtfully performed to reflect the meaning connected to the indigenous nature and millenary properties of the ingredients. It features a sequence of Inka-inspired techniques and massages that correspond to the four healing elements: fire, air, water and earth.
Ideally, the treatment is performed in a wet room with a Vichy shower, but it can also take place in a massage room, and can be enjoyed by any typical spa client. It is a unique experience using exotic natural aromas with soothing textures that indulge the skin and soothe the spirit. (See Treatment How-to: Mystic Inka Treatment.)
Enhance the experience
It is important to create an environment that will increase the feeling of well-being that your clients expect from this type of experience. Display supportive home-care products for purchase to continue the skin care they experience in the treatment room on an authentic Andean carpet for an attractive visual appearance. Andean music throghought the duration of the service can also be used to help transcend clients on their divine journey.
After the service is complete, consider serving a typical Peruvian drink made from purple corn called chicha morada. It can be purchased in Peruvian grocery stores and can also be found online. During the service, palo santo is an incense that can be burned. It creates a very fresh, pleasant aroma with hints of citrus and mint, and was historically burned in ceremonies by shaman and medicine people for its energetically cleansing and healing properties. It provides a scent that helps prepare for meditation, and allows for deeper connection and relaxation. It is also said to bring good fortune to those who are open to its magic. Palo santo can be found in shops specializing in aromatherapy, as well as online.
Consider highlighting this ritual that honors Mother Earth and nature, during the harvest months of October and November by offering it as a featured service Remember: This is not your typical body treatment, but rather a ritual honoring Earth and nature, giving thanks for all the planet provides.
Denise Dubois graduated from the Catherine E. Hinds Institute of Esthetics in 1984, and is the president and owner of Complexions Spa for Beauty & Wellness in Albany, New York, which recently opened its second location. She is a member of the 2014–2015 Skin Inc. Editorial Advisory Board.