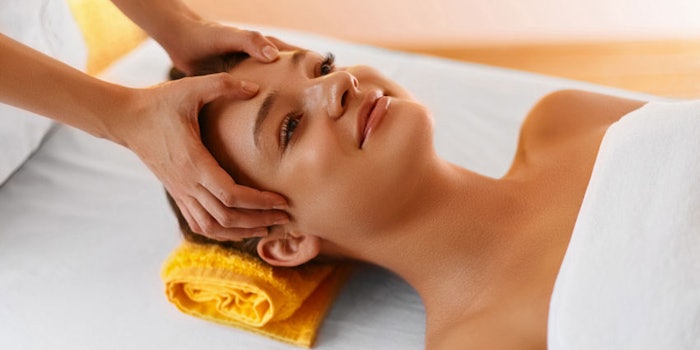 Skin care specialists, masters of beauty and every scientist at heart can now add another offering to their bag of beauty magic. What skin care product can be used to treat all skin types, including acne-prone, oily, dry, sensitive, inflamed, stressed and overindulged? Meet topical probiotics. These microscopic, active organisms in skin care, scientifically and outwardly make sense as a solution. Just as oral probiotics have proven their place in our gut and general health overall, topically, probiotics can work miracles too.
Instructing clients on proper cleansing, lathering creams, serums, topical prescriptions, organics, retinols, various acids, and oils have many benefits to the skin. Each of you are trained as professional skin scientists to mix up the appropriate cocktail for your clients' specific skin care needs and types. This is what is embedded in you from day one of your journey into beautifying one's skin.
Yet, as we all know and many have experienced firsthand, there is a plethora of skin care products and options that are not only flooding retail markets but also consumers' brains. It is completely overwhelming. This becomes confusing and stressful for both the professionals and their clients. In turn, the client is overloaded with so many products, that it can inadvertently do more harm than good. My belief has always been less is more, especially when it comes to caring for your skin. Let me explain in a little more detail.
Enter topical probiotics, a new phenomenon in the skin care world. Science has grandly proven the benefits of oral probiotics as it pertains to gut health, allergies, autoimmune disorders and many chronic illnesses overall. Poor gut health is even linked to areas of mental illness such as depression and anxiety. So yes, research has proven the oral form of probiotics is a necessity in our daily health routine and aids in beautifying the skin from the inside out. Now, we can tackle skin care and overall skin health from the outside-in as well. 
Topical probiotic spa treatments and take-home products offer a universal approach to skin care needs. The plethora of bacteria, both good and bad, and the trillions of microorganisms that humans host, each play a vital role in our sickness, or our well-being. Just as some of the microbes in your gut promote protective barriers against bad bugs or viruses from invading us. There are several species that live on our skin that create the same wave of protection. The probiotics, or "good bugs," help to relieve acne flares, hydrate dry skin, and soothe and prevent stressed or over-processed skin. The skin care cocktail that some of us as professionals have been guilty of over-prescribing, has caused stripping of the skin's protective bacterial barriers. That is what I mean by less is more when it comes to skin care. The overuse of harsh chemicals causes stressed out and angry skin, which shows up as disorders such as acne, redness, dryness, eczema, psoriasis and rosacea.
Medical physicians have lessened the over-prescribing of antibiotics over the past decade. We as skin care scientists also need to stop "over-prescribing" products that contain harsh chemicals and lessen the suggestion of skin barrier stripping daily regimes. We need to protect the "good bugs" on our skin, they are the skin's most natural state defense mechanism. These topical microbes protect us from infectious invaders causing all the skin care ailments we know and hate. Topical probiotics in spa treatments help quickly, more effectively, and naturally restore the balance and condition of our skin. When the skin flora is in perfect harmony, it beautifully glows.
I encourage each professional to heavily invest in learning about the commonly used topical probiotics in skin care. There are specifically targeted microbes used in an array of brands that can single out more specific treatment options. Some microbes are mixed with peptides, glycolic, acids and oils, to better treat fine lines, skin tone, dry and oily skin. It is our job as the skin care scientist to determine how to treat our client's skin to be balanced, healthy, calm and slow down the natural aging process. Topical probiotic spa treatments are now current and will be utilized, perfected and innovated for years to come.