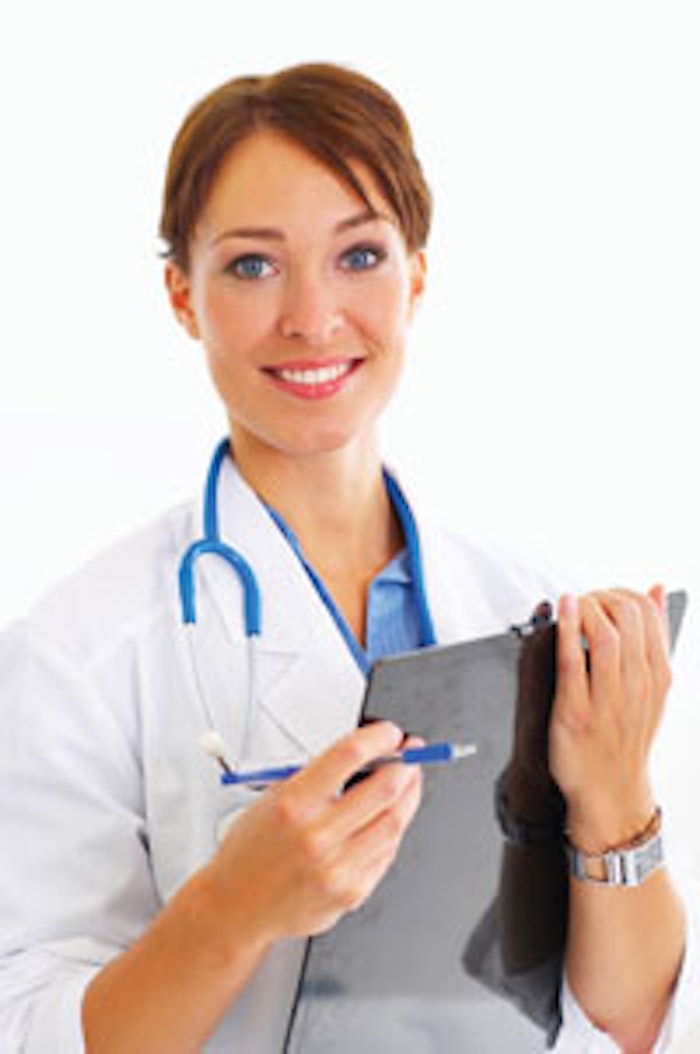 The National Necrotizing Fasciitis Foundation (NNFF) announced a successful new referral initiative that is saving the lives and limbs of patients with necrotizing fasciitis, or flesh-eating disease.
In the program, the NNFF is connecting patients and their families from all over the United States and other countries with John Crew, MD, director of the Advanced Wound Care Center at Seton Medical Center in Daly City, California. Crew then oversees the care of the patients, using a ground-breaking new treatment that he has discovered and developed for this rapidly spreading life-threatening disease.
The new treatment and the referral initiative are crucial advances in the fight against this deadly threat, says Jacqueline Roemmele, executive director of the NNFF. Roemmele co-founded the organization in 1997 with fellow survivor, Donna Batdorff of Grand Rapids, Michigan, after her own years-long struggle with the disease and its aftermath, to offer information and emotional support to other patients and their families. But now, thanks to Crew's work, the NNFF can also direct patients to a treatment that dramatically improves outcomes, said Roemmele. "I'm heartbroken to think of the thousands of cases in the past where I could only offer emotional support," she said. "But now there is real hope. People are not only living, but they also are not losing any limbs at all. The world should sit up and take notice."
So far, the NNFF has referred more than 10 patients to Crew, who then has overseen their successful treatment, either directly at Seton or indirectly by working with doctors at other hospitals. "I told Jacqueline to call me anytime day or night," said Crew. "We are willing to help in any case, anywhere in the world."
In one recent case, Roemmele got a frantic email at 2 AM from the aunt of Jared Hamilton, a 27-year-old government worker in the Marshall Islands. Playing Frisbee barefoot on his lawn, Hamilton had cut his foot. The cut got infected with bacteria which cause flesh-eating disease.
The local doctor on the Marshall Islands treated Hamilton with the current standard of care for necrotizing fasciitis. He fought the infection with antibiotics, and then, as the disease destroyed the flesh on Hamilton's leg, he cut away, or debrided, all the dead areas. But the disease just kept spreading. Hamilton lost most of the skin on his lower leg and was in danger of losing his leg and quite possibly his life from toxic shock, prompting his aunt to reach out urgently to Roemmele at NNFF.
Once NNFF connected Crew with Hamilton and his aunt, Crew arranged for Hamilton's transfer to a large hospital in Hawaii, then walked the local medical team through the new treatment protocol. The key innovation is using a substance called hypochlorous acid (HOCl), a natural chemical produced by white blood cells as a first defense against microbial invaders. An Emeryville, California, biopharmaceutical company, NovaBay Pharmaceuticals, Inc. (NYSE MKT: NBY), has created a stable pure version of HOCl called NeutroPhase, a skin and wound cleanser.
The team irrigated Hamilton's wounds with NeutroPhase while continuing to fight the infection with antibiotics and to cut away dead tissue. They also drew fluid from the wound with a common vacuum technique called negative pressure wound therapy. The treatment saved Hamilton's leg, and "the surgical team did a masterful job grafting skin back on the leg," said Crew.
As Crew described in a recent paper in the journal WOUNDS, NeutroPhase has been shown in laboratory testing to not only kill the bacteria that are known to be present in NF wounds, but also to neutralize the toxins produced by those bacteria. Unless they are neutralized, those toxins continue to destroy tissue even if the bacteria have been killed, explaining why so many patients lose body parts. Crew extrapolated from those laboratory results to try the NeutroPhase on patients with NF. "No one I've been responsible for treating has lost an arm or leg, or a life," said Crew. "We have something that will change the standard of care for this terrible disease."
Jacqueline Roemmele and the NNFF had been following Crew's pioneering work for several years, and after meeting Crew, became convinced that his new treatment is the medical advance that the Foundation—and the many people suffering from disease—had been waiting for. "We are making this groundbreaking treatment protocol available through the referral program, and are so very grateful to Crew for his unwavering commitment to saving the lives of NF patients," said Roemmele. "It is our greatest hope that the heartbreaking phone calls and emails relaying yet another death or loss of limbs will become a thing of the past."
Roemmele and Crew added that flesh-eating disease is far more common than generally believed. The Centers for Disease Control estimates that there are only a few hundred known cases per year in the United States, but admits that the disease is greatly underreported due to the fact that the CDC only tracks cases of flesh-eating disease caused by group A streptococcus, which is only a small percentage of the causative bacteria. The NNFF and Crew believe that there may be 15,000–20,000 cases per year just in the Untied States, and hundreds of thousands more around the world. With the new treatment and the referral program, "I am confident that we can finally make a difference in the treatment of this horrific infection," said Roemmele.