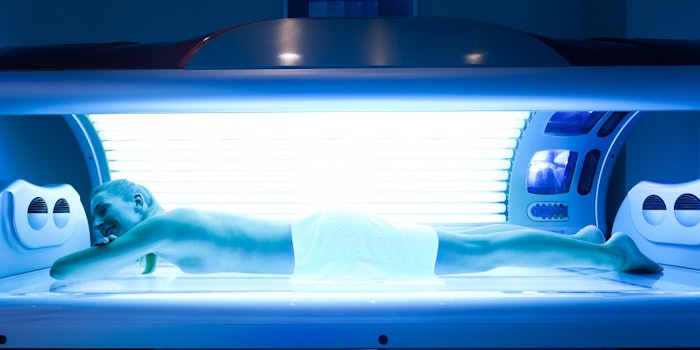 In a study conducted by the Journal of Cancer Policy, it was reported that the U.S. pays $343.1 million a year in medical expenses due to skin cancer associated with tanning devices.
The Cost
In 2015, there were 263,000 reported cases of skin cancer attributed to indoor tanning, which cost $343.1 million to treat. In addition to the yearly expense, the study estimated that there will be a total economic loss of $127 billion because of tanning device-related skin cancer.
Rise of Tanning
Despite the strong evidence that tanning devices cause skin cancer, there has been an increase in overall usage. There is an estimated 30 million people that use a tanning device at least once a year.
"Skin cancer is the most common cancer in the U.S. and its incidence is increasing, due in part to the increase in the use of tanning devices," said Hugh Waters, M.D. "We know these devices have significant health and financial impacts, and with this study, we wanted to establish these impacts clearly to support efforts to reduce their use, especially among younger people."