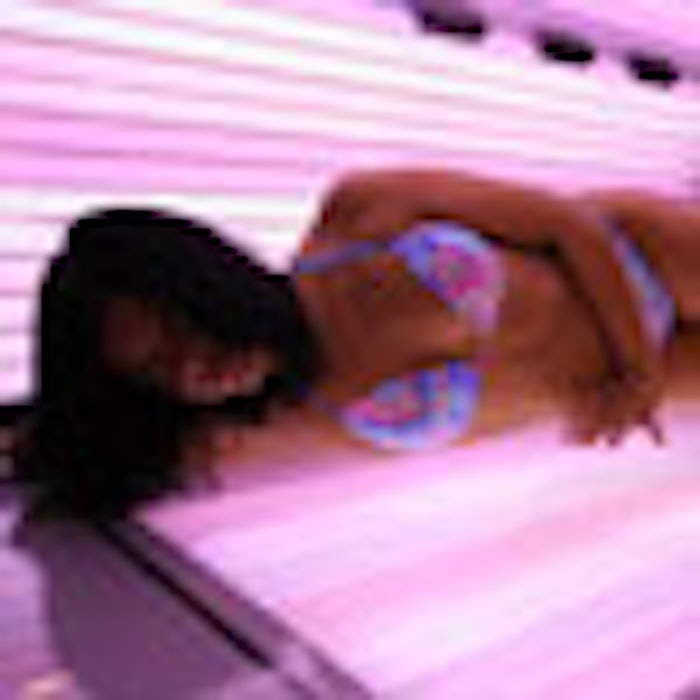 Over the past 20 years, dermatologists have been studying the association between skin cancer and indoor tanning. Now, information presented at American Academy of Dermatology's Summer Academy Meeting has specifically revealed a number of new studies over the past five years that say tanning beds are linked to skin cancer and represent a serious health threat especially to young people. 
"Dermatologists are working harder than ever to expose the aggressive and misleading claims by the tanning industry," says Bruce A. Brod, MD, FAAD, a board-certified dermatologist and clinical associate professor of dermatology at the University of Pennsylvania School of Medicine in Philadelphia. "While several states now have laws making it harder for teenagers to have access to indoor tanning and others are considering enacting some type of indoor tanning regulation, there are still many hurdles to overcome to persuade more legislators to take a stand against this controllable health risk—especially since an alarming number of young people are using tanning beds," Brod adds. 
Melanoma Cases Linked to Indoor Tanning 
The United States Department of Health and Human Services and the World Health Organization's International Agency for Research on Cancer have classified UV radiation from tanning devices as dangerous to humans and carcinogenic (cancer-causing), just like tobacco smoke. A review of seven studies found a 75% increase in melanoma risk in those who had been exposed to UV radiation from indoor tanning. A study released in 2010 examined 1,167 cases of melanoma diagnosed in people aged 25 to 59 in Minnesota between 2004 and 2007. Information gathered from participants included use of indoor tanning devices, age of first use of tanning beds, duration of use, years of usage and burns associated with indoor tanning. The study showed that 62.9% of participants diagnosed with melanoma had tanned indoors, and the risk increased with use of tanning beds regardless of the age when indoor tanning began.
The major risk factor for melanoma is exposure to ultraviolet light, and studies show that exposure to tanning beds increases the risk of melanoma, especially in women aged 45 years or younger. Tanning beds emit two types of rays: ultraviolet A (UVA) and ultraviolet B (UVB). While UVB rays are the burning rays (which are blocked by window glass) and are the main cause of sunburn, UVA rays (which pass through window glass) penetrate deeper into the thickest layer of the skin. Research shows that exposure to both rays from the sun or indoor tanning devices is a known risk factor for the development of skin cancer.
Report Says Four Out of Five Tanning Salons Make Misleading Claims 
Research shows that in the largest U.S. cities, there are nearly 12 indoor tanning salons for every 100,000 people. Brod says a 2012 U.S. House of Representatives Committee on Energy and Commerce investigative report, "False and Misleading Health Information Provided by the Indoor Tanning Industry," found that the vast majority of tanning salons contacted by the committee investigators provided false information about the serious risks of indoor tanning and made specious claims about the health benefits that indoor tanning provides. 
The report also said four out of five salons falsely claimed that indoor tanning is beneficial to a young person's health, and salons used many approaches to downplay the health risks of indoor tanning. Tanning salons also reportedly failed to follow FDA recommendations on tanning frequency and tanning salons targeted teenage girls in their advertisements.
The Federal Trade Commission (FTC) issued a consent order prohibiting the Indoor Tanning Association from making false claims about the health benefits of indoor tanning. According to Brod, dermatologists note that UV rays are not very efficient in creating vitamin D in the skin. In addition, the American Academy of Dermatology recommends that the public obtain vitamin D safely from a healthy diet that includes food naturally rich in vitamin D, foods and beverages fortified with vitamin D, and/or dietary supplements, rather than by sun exposure or indoor tanning, which can reportedly cause skin cancer.