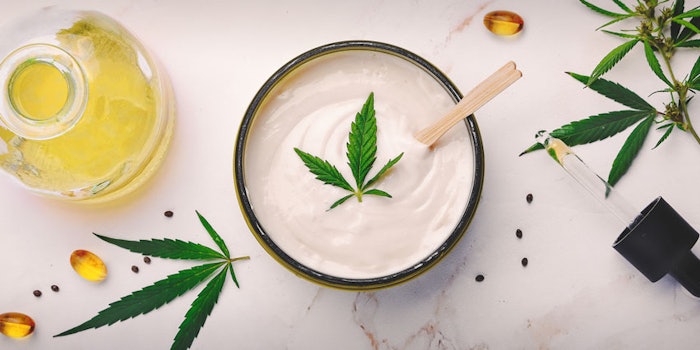 Colman Brohan & Davis, Inc. analyzed more than 3.5 million U.S. social media posts and other online, user-generated content over two years to spotlight the generational differences in the use of non-THC CBD and CBD products.
This study took place from January 2018 to January 2020, with 55% of the content being from women and 45% being from men. The content is also broken into groups with Baby Boomers generating 37% of the content, Gen X generating 19% of the content and millennials generating 44% of the content. In a more general sense, the overall discussion or search for recommendations on the use of CBD products went from 15,000 monthly conversations to 30,000 from January 2018 to January 2020. 
Baby Boomers and CBD
When it came to the content surrounding Baby Boomers, they were "investigating" CBD and looking for the facts. The study found that Baby Boomers are less likely to be familiar with CBD products and often look for or question its legality or efficacy for certain conditions.
Many of the posts for this generational group have to do with inflammation or joint issues, and 51% of people who use CBD products in this group report an improved quality of life. Overall 84% of the group have a positive outlook when it comes to CBD products. 
Gen X and CBD
Between the three generational groups that were studied, Gen X had the fewest total posts on CBD products. Think of this generational group as an emerging fan to CBD products. Researchers believe that part of the reason the amount of posts were so low could be because this is a time pressed group that is often caring for children or aging parents. However, this is also the next group that is looking toward relief for inflammation or joint pain. 
When it came to the posts that this generational group did make on CBD they were all very specific to the health benefits that CBD addresses. However, other conditions besides inflammation and chronic pain that were addressed included anxiety, skin care and beauty benefits. Overall, this group had an 81% positive outlook toward CBD products. 
Millennials and CBD
It's not surprise that this generational group are already advocates for CBD products, but unlike the previous two groups their posts deal a lot more with the mental health and wellness aspects CBD products can bring. 
With 71% of this generational group engaging on social media on a daily basis, a lot their comments about CBD referred to the benefits it provides when it comes to anxiety and depression, as well as having a calming effect. Overall, the posts from millennials about CBD products had an 86% positivity rating. 
A General Search on CBD
When combining the findings from all of the groups together, the study put together the top terms that were often tagged with CBD products in posts. These included: 
Pet care/treatments: 95% positive,
General health, wellness and beauty: 92% positive,
Pain management: 91% positive,
Mental health: 90% positive and
Food and beverages: 85% positive.
According to Brightfield Research, U.S. CBD sales of $23.7 billion are expected by 2023, up from about $620 million in 2018. That's a compounded annual growth rate (CAGR) of 107%.