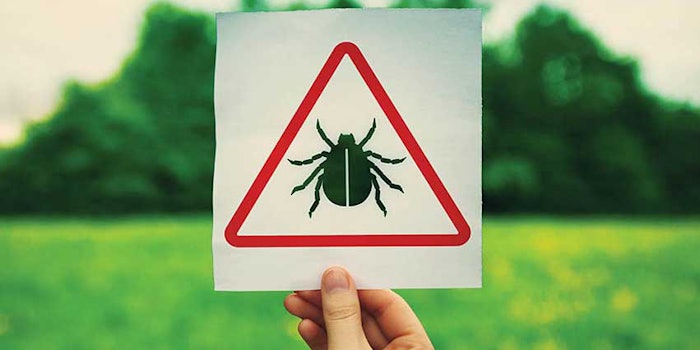 Around 30,000 people are diagnosed with Lyme disease each year in the United States; however, the Center for Disease Control (CDC) estimates that it could be up to 300,000 yearly due to under-reporting and misdiagnosis.1
Clients with this disease are looking for ways to de-stress and feel better, whether through a relaxing massage or facial. More physicians are letting their clients know that professional treatments done by someone that understands the disease may actually relieve symptoms associated with it during their medical plan.
In addition, skin care practitioners are in close proximity with skin for a long duration of time, affording them a unique opportunity to spot the signs of Lyme disease (or even a tick), so that the client can arrange to see their medical professional for treatment.
Transmission
The bacterium of Lyme disease, Borrelia burgdorferi, is spread through the bite of infected ticks. It is important to remember not all ticks carry Lyme bacterium. There are two main types of ticks that spread the disease in the United States: Ixodes pacificus (western blacklegged tick) on the west (Pacific) coast and Ixodes scapularis (deer tick) in the northeastern, mid-Atlantic and north central United States.
Continue reading about Lyme disease in our Digital Magazine...