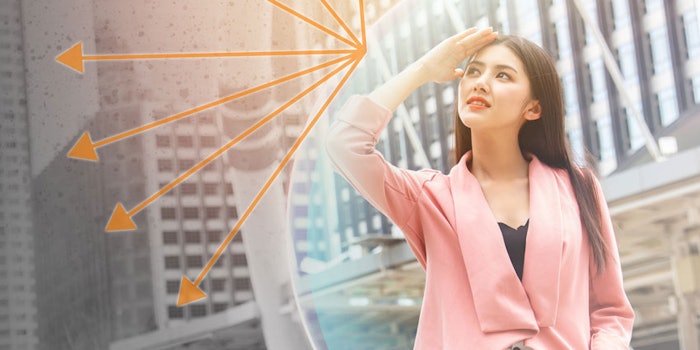 Many clients think that protecting their skin is as simple as moisturizing and wearing sunscreen. Naturally, we know that there is far more to protective skin care than this, but we also know that the sheer number of options can be overwhelming. I recommend breaking the topic of skin protection down to your clients by discussing one to three skin care categories individually. Here are three categories that I feel are essential to discuss over time that, if followed, will help move your client toward their healthiest skin. 
Category 1: Sunscreens
People are becoming more and more savvy to the differences in UV protection available on the market as well as the impacts the ingredients have on the environment (like oxybenzone and octinoxate that are believed to cause damage to coral reefs). What most clients don't know; however, is how the ingredients in chemical and physical sunscreens impact their skin and how to choose the best one for their unique skin care needs.
For example, does your client struggle with inflammation? Inflammation ranges from skin that easily flushes to rosacea and melasma. Melasma, in particular, is very easily triggered, and one of those triggers is not only sun but heat. Chemical sunscreens absorb and neutralize UV rays, so the skin is still exposed to heat which can create a thermal cascade effect leading to increased pigmentation and redness. In comparison, zinc oxide and titanium dioxide, used in physical sunscreens, reflect UV rays away from the skin keeping skin not only protected, but cooler. This helps keep the sleeping giant, that is melasma, at bay. In addition, physical sunscreens provide broad-spectrum protection and can also work as an anti-inflammatory, physical sunscreen for the win.
Cateogry 2: Moisturizers
Hydrated skin naturally looks better, but that is not where the benefits of moisture end. When skin becomes dehydrated the natural lipid barrier and the dermal/epidermal junction become compromised. This leads to inflammation and stress on the skin that can actually cause premature aging and the breakdown of essential proteins. Thus, it is important to choose hydration wisely.
I take these opportunities to educate my clients on the difference between humectants and emollients and how to rotate their moisturizers accordingly. In the middle of winter, or in a dry climate, if your client is relying on a moisturizer that is largely humectant based, like hyaluronic acid, that will present a problem because there is no moisture to draw into the skin from the environment. Therefore, their skin will feel tight and dehydrated hours after application. A product containing a blend of humectants and emollients such as shea butter or jojoba oil, will be much more effective at protecting skin against dryness and dehydration. 
Facial oils are also a fabulous way to protect skin against dryness and signs of aging. Good quality oils are non-greasy, absorb beautifully, calm and sooth dry or irritated skin and even improve fine lines in aging skin. Which oils are best? There are many, but here are a few to keep in mind. Jojoba oil is almost identical to sebum; therefore, it absorbs perfectly, has a full spectrum of vitamin E and will inherently protect and restore the skin's natural lipid barrier.  Rosehip seed oil is known as a "dry" oil since it does not leave an oily finish. It is naturally rich in antioxidants like vitamin C, so it's awesome for sun damaged and aging skin. Turmeric essential oil is liquid gold! It contains a powerful antioxidant and anti-inflammatory called curcumin. It brightens, improves skin complexion and rejuvenates dull-looking skin. It even helps reduce redness from acne blemishes because of its antibacterial properties.
Category 3: Antioxidants
Thankfully, people are aware that antioxidants are good for their skin, but that is often where their level of awareness ends. I recommend taking this opportunity to delve a bit deeper into the differences between both the quality and types of antioxidants, as well as the role they play in our body. I typically explain these benefits by discussing them in these categories:
Their job. Antioxidants enable our skin cells to neutralize free radicals as well as curb the chain reaction of melanocytes from over producing melanin. When damaging free radicals are neutralized, they are less able to create inflammation. Skin that is well equipped with antioxidants will usually have less visible redness when exposed to UV light and will be able to ward off the damaging effects of environmental pollution as well. This results in less visible sun damage and healthier skin overall. Feeding the skin antioxidants is much like providing your body with the right nutrition and vitamins. When we do so, the body is able to fight off sickness or injury much for effectively, or even ward it off entirely.
Options. Generally speaking, over-the-counter products are not held to the same quality standards as pharmaceutical grade skin care which, by their sheer classification, require far more research and testing to prove their efficacy. When it comes to antioxidants, the old phrase, "You get what you pay for" is usually true. So, which one's are the best you might ask? Here are a few reliable options: vitamins E, A and C, CoQ10, green tea extract, ferulic acid, olive leaf extract, oat beta glucan and centella asiatica.
Packaging. Regardless of the classification, or the particular antioxidant you choose, there is one caution—packaging. Products that are packaged in jars are susceptible to contamination, which can degrade the efficacy and integrity of the ingredients over time. An airless pump, on the other hand, completely seals in the product ensuring that the last drop will be just as potent as the first.
Our body and its systems are complex and simply amazing.  When we protect its largest organ, the skin, the benefits are endless.