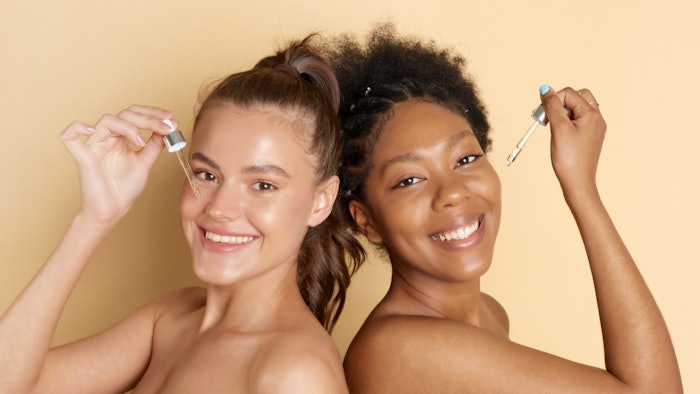 With the retinol sandwiching trend blowing up on TikTok, many consumers have been seeking out retinol products for their home care regimens. Going toe-to-toe with retinol, bakuchiol has also taken the spotlight as a natural alternative to retinol.
Thanks to a few extra wrinkles creeping up on me, I have taken a special interest in my anti-aging routine, and these have become the go-to ingredients when it comes to anti-aging. So, I gathered some of my top product picks in the ongoing retinol versus bakuchiol battle.
Related: Breaking Down Ingredients and Protocols in Anti-aging
Retinol
1. Glycolic + Retinol Pads
Skin Script's retinol pads are designed to gently and progressively renew the skin while brightening, clarifying and restoring it.
2. Advanced Retinol and Ferulic Intense Wrinkle Cream
Dr. Dennis Gross' cream intensely hydrates the skin with a Phyto-Retinol Blend to provide anti-wrinkle and barrier repair benefits for a youthful complexion.
3. Retinol Booster
This retinol boost is a part of Sorella Apothecary's chemical peel back bar collection and enhances the peel results while reducing pigmentation and aging.
Bakuchiol
1. Time Sensitive
This Bioelements serum targets age progression and nourishes the hydrolipidic barrier with deep-penetrating hydrators while decreasing redness intensity.
2. Restoring Face Oil
This targeted face oil by Whish provides restorative omegas and antioxidants to the skin to maintain elasticity, smoothness and a youthful appearance.
3. Vitamin C + E Serum
TiZo's advanced serum delivers ferulic acid and bakuchiol to the skin to help firm and visibly reduce the signs of premature aging.