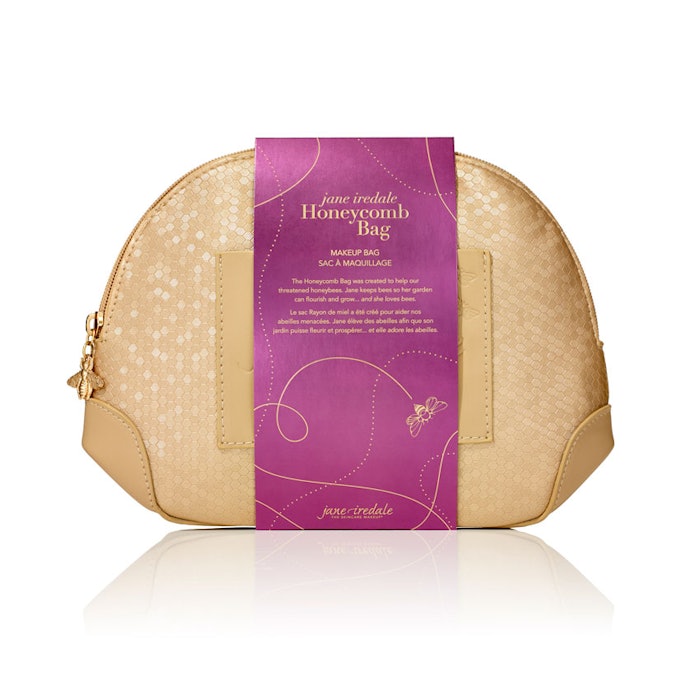 Bee Collection honors queen bees everywhere, and it protects endangered honeybees by partnering with HoneyLove Urban Beekeepers to inspire new urban beekeepers. The collection includes an eyeshadow kit, refillable compact, purepressed blush, Honeycomb bag and two hydration sprays. 
Included in this Collection
Honeycomb Bag: exterior storage pocket features, zip close, vinyl with nylon lining. 
Queen Bee PurePressed Blush: matte finish with soft fuscia color
Be-Hold Refillable Compact: silver compact with bee embellishment
Come Fly With Me Eyeshadow Kit: shades wings (shimmery soft pearl), honey (shimmery gold), Nectar (light terra cotta brown with subtle shimmer), Buzz (shimmery plum brown and Sting (shimmery charcoal). 
877-869-9420, https://janeiredale.com