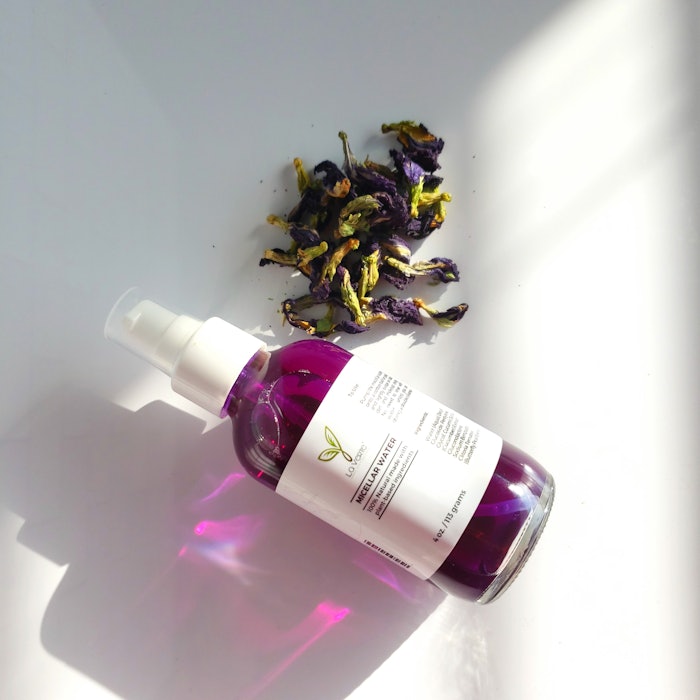 Micellar Water is a multipurpose skin care product that is a gentle facial cleanser, toner and make up remover. It has a no rinse formula that will make beauty routines very simple. The cleanser can be used on all skin types including sensitive skin.
The product is also a great option to wipe over a clean face at anytime to remove excess oils and dirt for a fresh base before makeup application. Micellar Water is a must-have for makeup artists for quick preparations, removals and do-overs.
Butterfly pea extract is a key ingredient that calms the skin and visibly reduces redness. This skin hydrator is full of antioxidants and moisture inducing benefits.