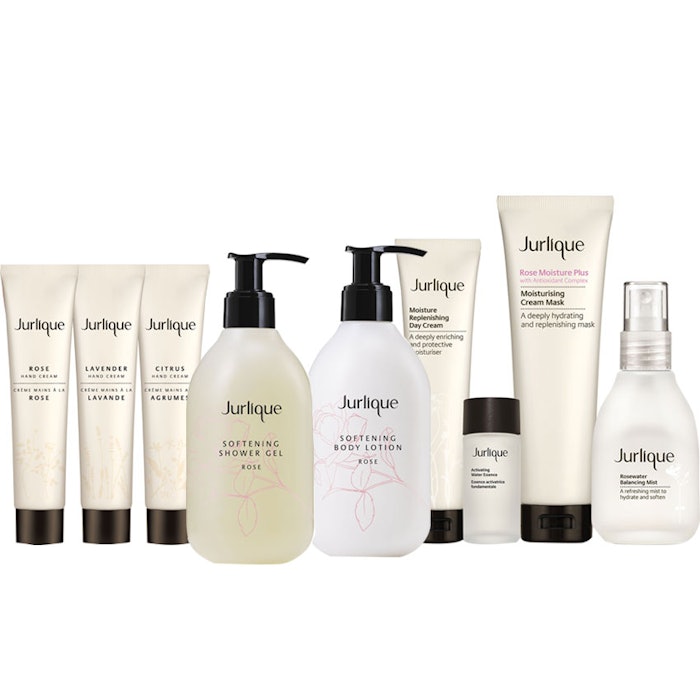 Mother's Day Gift Sets includes three different sets that are designed for either the hands, body or face. These collections use rich botanicals of the South Australian Hills, and each gift set includes and uplifting message about a Mother's love.
Face Care Set: This set includes the Rosewater Balancing Mist, Activating Water Essence, Rose Moisture Plus Moisturizing Cream Mask and Moisture Replenishing Day Cream. These products provide the skin with antioxidants for a glowing complexion.
Body Care Set: This set includes the Softening Rose Shower Gel, Softening Rose Body Lotion and Rose Hand Cream. The rose in these products work to refresh and restore the skin while smoothing and hydrating.
Hand Care Set: This set includes the Rose Hand Cream, Lavender Hand Cream and Citrus Hand Cream. These products use softening botanicals to nourish the skin on the hands.
800-854-1110, www.jurlique.com