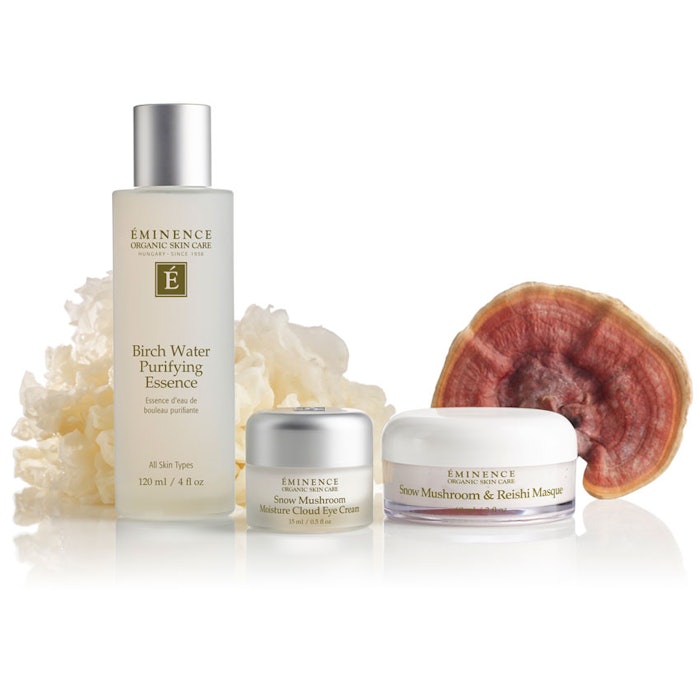 Pure Forest Collection includes a mask, eye cream and essence that are all formulated with pure ingredients from the forest. This collection uses the benefits of snow mushroom, reishi mushroom and birch water to deliver hydration to the skin while also boosting regeneration and detoxifying the skin. 
In This Collection
Snow Mushroom & Reishi Masque. This detoxifying mask works to contour and tighten the skin while de-puffing and reducing inflammation in the skin. The use of clay in the mask helps to purify the skin while stimulating for a firm, healthy complexion. 
Snow Mushroom Moisture Cloud Eye Cream. This revitalizing eye cream helps to hydrate and nourish the under eye area while also smoothing away roughness, decreasing puffiness and diminishing under eye bags. 
Birch Water Purifying Essence. This replenishing essence has a lightweight formula that helps to detoxify, purify and restore the skin's moisture. This essence combats free radical damage while restoring elasticity in the skin and improving its barrier function. 
888-747-6342, https://eminenceorganics.com