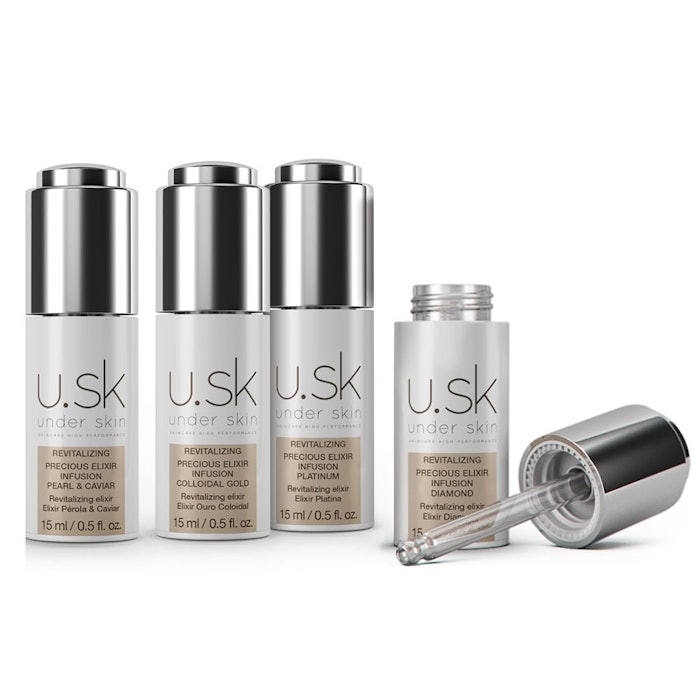 New Elixirs is a line of elixirs that U.SK Under Skin launched named the Pearl & Caviar, Colloidal Gold, Platinum and Diamond elixirs. These elixirs have been released under the brand's Revitalizing line, and they each provide unique benefits to the skin. 
Elixirs
Pearl & Caviar: is formulated with pear and caviar extracts to improve the skin's integrity while promoting cell renewal and moisturization and preventing loss of elasticity.
Colloidal Gold: contains concentrated assets that work to remineralize and repair damaged skin. This elixir uses gold nanoparticles to stimulate collagen and elastin.
Platinum: uses colloidal platinum to improve the extracellular matrix and equilibrium of the skin while reducing hormonal aging that can happen during and after menopause. 
Diamond: is formulated with diamond nanoparticles to improve the appearance of medium to deep wrinkles and aid cellular longevity while reducing stress proteins.
info@underskin.us, www.underskin.com