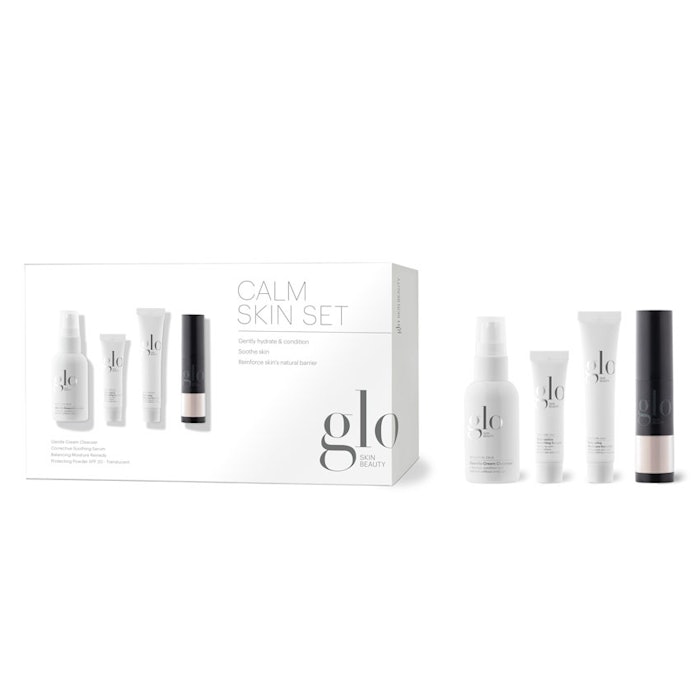 Calm Skin Set includes four products designed for sensitive skin that is easily irritated. The set is designed to restore, enhance, sooth and protect the sensitive skin without causing irritation.
Included in Kit
Gentle Cream Cleanser: respects the skin's natural moisture balance while removing makeup, excess oil and debris.
Corrective Soothing Serum: supports the skin's natural moisture barrier, while being packed with nutrients and essential oils.
Balancing Moisture Remedy: safeguards the skin, while soothing, to restore a balanced complexion.
Protecting Powder SPF 20: Evens out the complexion with medium coverage, while providing protection from environmental stress.
800-232-0398, www.gloskinbeauty.com