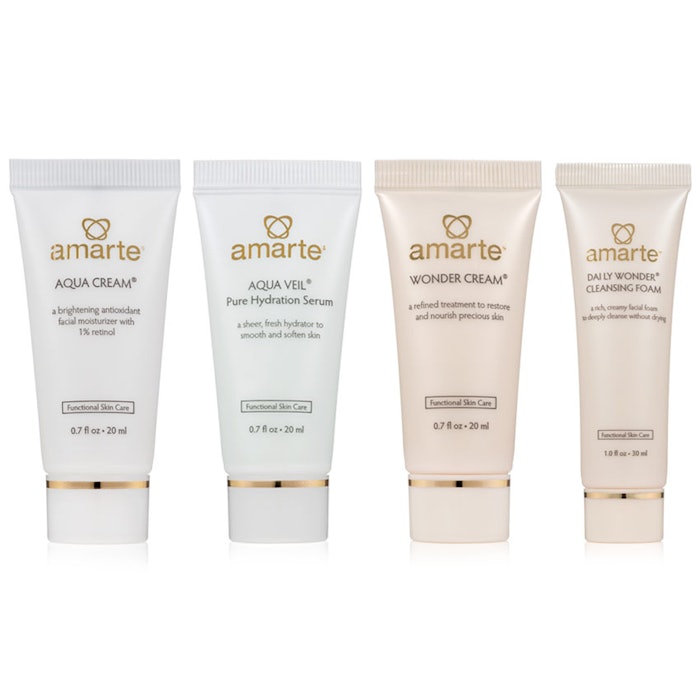 The Getaway Collection includes Daily Wonder Cleansing Foam (1 fl. oz.), Wonder Cream (0.7 fl. oz.), Aqua Cream (0.7 fl. oz.) and Aqua Veil Pure Hydration Serum to refresh, rejuvenate and brighten the skin.
Daily Wonder Cleansing Foam is a whipped cleanser formulated to refresh all skin types including oily and acne-prone.
Wonder Cream helps diminish fine lines, wrinkles, sun spots and freckles in a bio-organic, multitasking moisturizer with both anti-aging and rejuvenating ingredients.
Aqua Cream features 1% retinol with ActivExtract arbutin to brighten and enhance skin clarity. Functional organic ingredients help deliver a smooth radiant glow.  
Aqua Veil Pure Hydration Serum is a cucumber-infused ultra-light serum that optimizes hydration by forming a protective veil on the skin. 
415-613-7570, www.​ama­rtesk­incare.​com