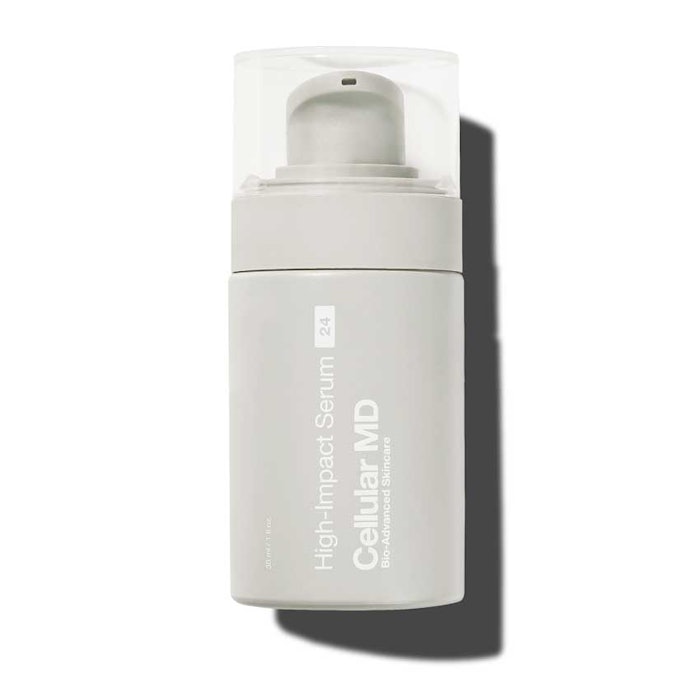 Cellular MD's Skin Care Line includes a daily spf lotion, eye balm, impact serum, hybrid mask and hydrating cleanser. The skin care line uses DNA repair enzymes and epidermal growth factors for their restorative and corrective properties. This line helps to make the skin brighter and healthier. 
Included in this Collection
Daily Shield Lotion SPF + EPF is a fast absorbing lotion that moisturizes the skin while providing broad spectrum protection against environmental and sun stressors. 
SPF 30+ Intensive Eye Balm nourishes the delicate skin under the eyes while helping combat UV and blue light damage. 
High Impact Serum accelerates the growth of healthy cells to make the skin appear younger while diminishing dark spots, fine lines and skin texture. 
Reparative Hybrid Mask is a multi-use product that delivers instant hydration to the skin while restoring the texture and appearance of the skin and minimizing fine lines and tech neck. 
Hydrating Cleansing Mask gently exfoliates and stimulates cell turnover while hydrating the skin and removing dead skin cells and surface impurities.