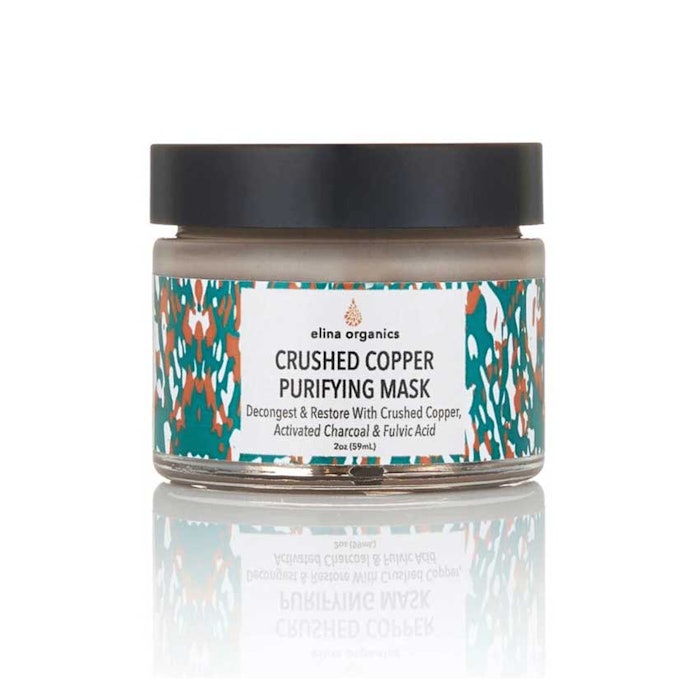 Elina Organics' Crushed Copper Purifying Mask rebuilds and firms skin by stimulating the regeneration of proteins. Activated charcoal and kaolin clay work together to draw out impurities and toxins from pores. The essential blend of trace minerals and electrolytes in fulvic acid reduces scarring and discolorations. It also improves skin's protective barrier, balances the microbiome and prevents future breakouts.
Key Ingredient
Copper powder regenerates collagen and elastin, firms, improves microcirculation, and has antibacterial/antifungal/antiviral properties that help minimize breakouts and gently polishes skin. 
Activated charcoal deeply detoxifies and purifies skin.
Kaolin clay cleanses and purifies pores, reduces oils on surface, detoxifies and minimizes breakouts.
Fulvic Acid reduces scarring and discolorations, has antimicrobial properties, neutralizes toxins, reduces inflammation and diminishes wrinkles. The acid has a powerful antioxidant that is beneficial for sun-damaged and aging complexions.
269-384-2170, www.elinaorganics.com