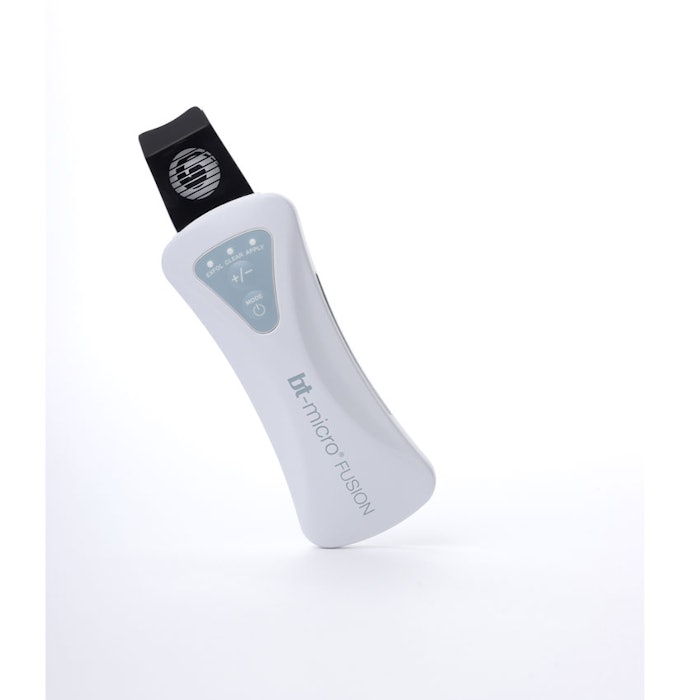 Bio-Therapeutic's bt-micro fusion is an at-home skin perfecting tool that aids in skin cleansing, smoothing and product application. The tool features 30,000 Hz oscillation for escalated results. The chassis is water resistant, optimally weighted for hand-held use and powered by a long lasting battery. The bt-micro fusion features an alloy case, medical grade stainless steel applicator and IP35 water resistance in a small and compact unit, perfect for home care and traveling. 
Key Features
A water resistant button panel allows for easy navigation between two power levels and the three ultrasonic modes, each custom engineered for:
1.) Exfoliation and cleansing
2.) Clearing and extractions
3.) Application of serums, masques and creams

The unit is IP35 water resistant and features a magnetic charging port and charging holster for convenient storage.

The applicator is made from medical grade stainless steel, while the body of the bt-micro fusion is made of durable zinc alloy.
800-976-2544, www.​bio-therapeutic.​com