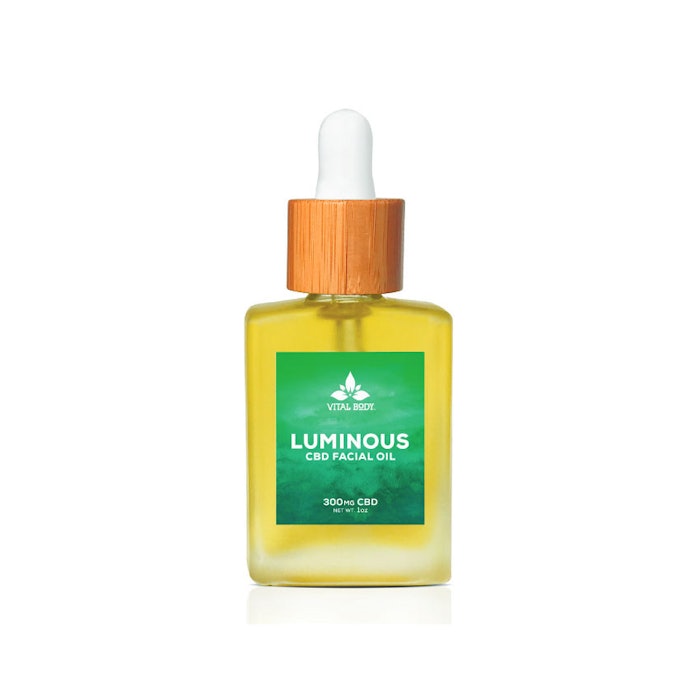 Vital Body Therapeutics' Luminous CBD Facial Oil is packed with botanical nutrients that lock in moisture, reduce inflammation, fight aging and smooth fine lines. The ingredients are a blend of 300mg broad-spectrum CBD oil, jojoba oil, chia seed oil, rosehip oil, sea buckthorn, meadowfoam seed oil, and prickly pear seed oil. The facial oil is further enhanced with essential oils of rose absolute, roman chamomile, geranium and bergamot.
Luminous benefits for around eyes
Chia seed oil naturally tightens the skin, allowing it to diminish bags and sagging while nourishing the delicate skin.
Prickly pear seed oil brightens dark under-eye circles.
(831) 713-5813, https://vitalbodytherapeutics.com