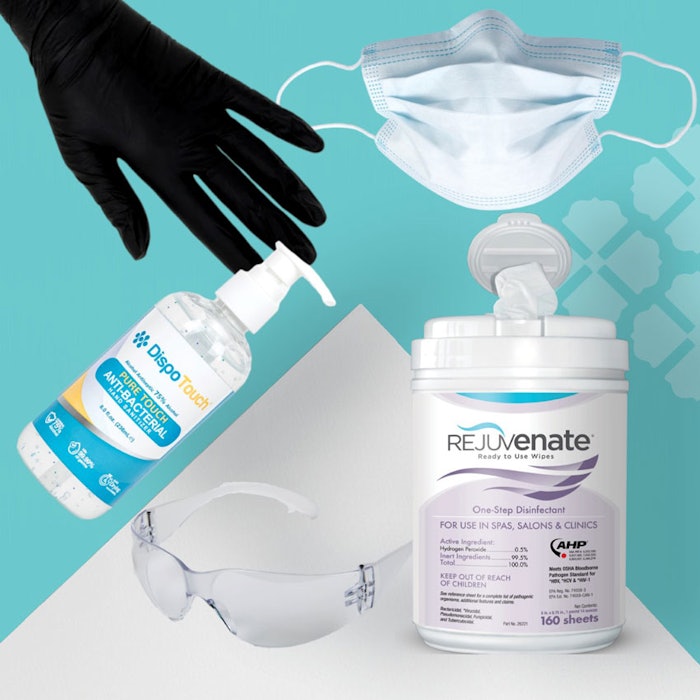 Universal Companies' Safety + Sanitation Essentials lineup includes a full range of products and services made for sanitation and disinfection, including eco-friendly sanitation options, protection for clients and staff, barrier and sanitation stations and access to their resources and education. Sanitation product options include wipes, sprays, concentrates and towelettes. Universal Companies also included tool & implement disinfectants, sanitation equipment, trays and pouches. 
For room scale sanitation, the essentials offered include EMist Electrostatic Misters + Clean Republic Disinfectant, uraShield 500 Air Purifier and Cleanse Far-UVC by Healthe Lighting. There is also eco-friendly options made by the brands Rejuvenate, Clean Republic and EcoLogic Solutions. Barrier protection and sanitation stations and dispensers are also available. 
You can find more information on the protection offered for clients and staff, as well as online education and communication resources here. 
800.558.5571, www.​universa­lcompanies.​com