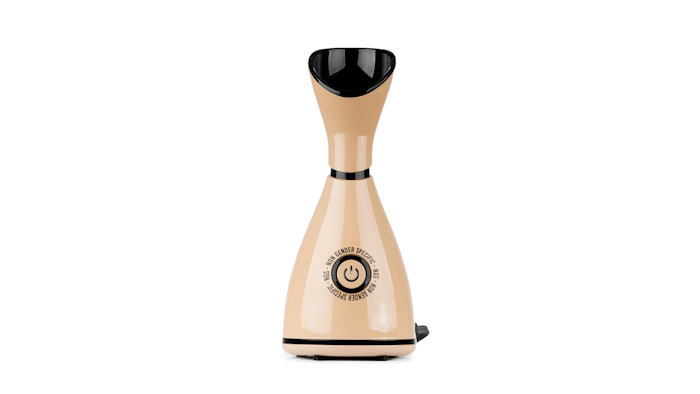 Non Gender Specific unveiled its latest skin care innovation, the Phytonutrient Infusion Pro Facial Steaming Kit. The kit uses botanical-infused nano steam to create the ultimate at-home spa-like experience. 
Steaming has gained traction in the beauty community for its many benefits including purging, hydration, increased circulation, product absorption and stress relief. The  Phytonutrient Infusion Pro Facial Steaming Kit is a luxurious skin treatment that revitalizes the complexion using the power of nano-sized particles in combination with brand's Phytonutrient Infusion technology. 
By adding the Phytonutrient Infusion Drops in the water chamber, this advanced steamer is able to deliver over 50 nutrients in the skin. As the steam opens pores and releases trapped debris, the Phytonutrient Infusion Drops are able to penetrate the skin faster. 
The treatment acts as a botanical shield, formulated with nutrient-rich botanicals for nourishment, restoration and protection. The formula's small particle size also allows the skin to quickly absorb plant-derived actives, balancing minerals, nourishing omegas, illuminating vitamins and skin-protecting antioxidants.