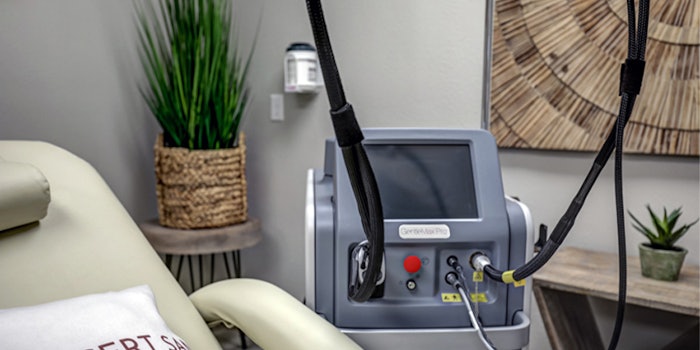 Desert Sands Aesthetics & Laser has debuted its newest treatment: Profound Lift, an energy-based face/neck or body treatment designed to create new elastin, collagen and hyaluronic acid to smooth and bring back elasticity in the skin. 
Related: Vancouver Laser & Skin Care Center Launches Immediate Post-Care Treatment
Profound Lift uses microneedle technology to transmit radio frequency energy at exactly the right depth and temperature. When used on the body, the Profound not only stimulates collagen, elastin, and hyaluronic acid but can smooth cellulite as well with a 94% response rate.
The Profound Lift is said to provide 1/3 the results of a surgical face-lift without surgery, minimal cost (midface and submental: $4,000) and less downtime.
Desert Sands Aesthetics & Laser is the only office in Southern Utah with the Profound Lift treatment and the only one that provides sedation from a board-certified anesthesiologist.
Available options include:
Profound Lift to treat sagging jowls and loose skin under the neck.
Profound Contour to define the jawline.
Profound Smooth to treat other areas of loose skin on the body.
For most patients one treatment is all that is needed and will last several years and a single treatment usually between 45 minutes-1.5 hours depending on area.