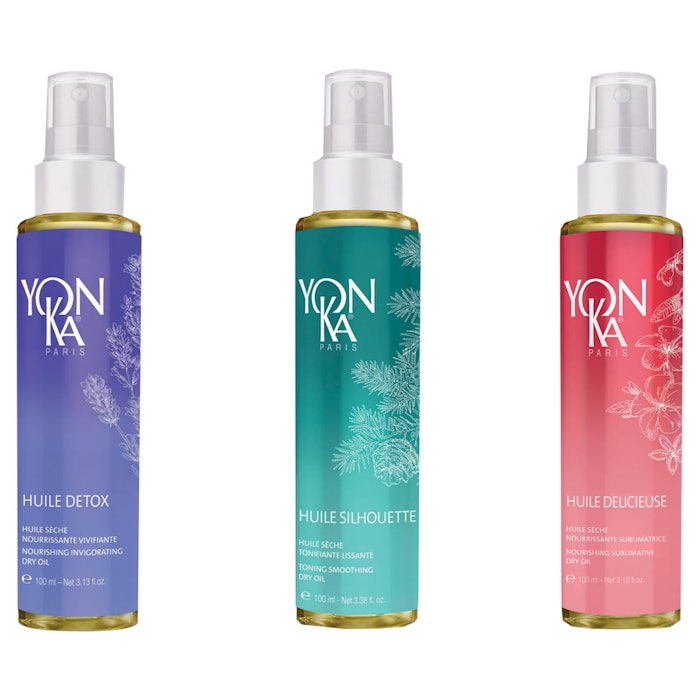 Aroma-Fusion Body Collection comes with four aromatic synergies that use different aromatherapy and essential oils to benefit different aspects of the body and mind. Designed to create the feeling of a sensory journey, these different body products moisturize and exfoliate the skin.
Sensory Journeys
Detox: infuses lavendar to relax and cleanse the body, while taking the mind to a getaway to provence. This line includes a body cleanser, scrub, body oil and body milk to cleanse and hydrate the skin.
Silhouette: uses cedar and cypress to take the mind through a walk in the forest. The body oil included in this line nourishes the skin while improving the appearance of dimpled skin.
Vitality: combines mandarin and sweet orange to help the body boost energy levels while taking the mind on a coriscan delight. The cream works to repair very dry and rough skin, and the exfoliant nourishes the skin and transforms into a milk when combined with water.
Relax: mixes tiare flower and jasmine for a polynesian journey that promotes relaxation. The body oil nourishes the body while the scrub transforms two sugars into a milk for a gentle exfoliation that releases subtle floral fragrances. 
800-533-6276, https://shop.yonkausa.com