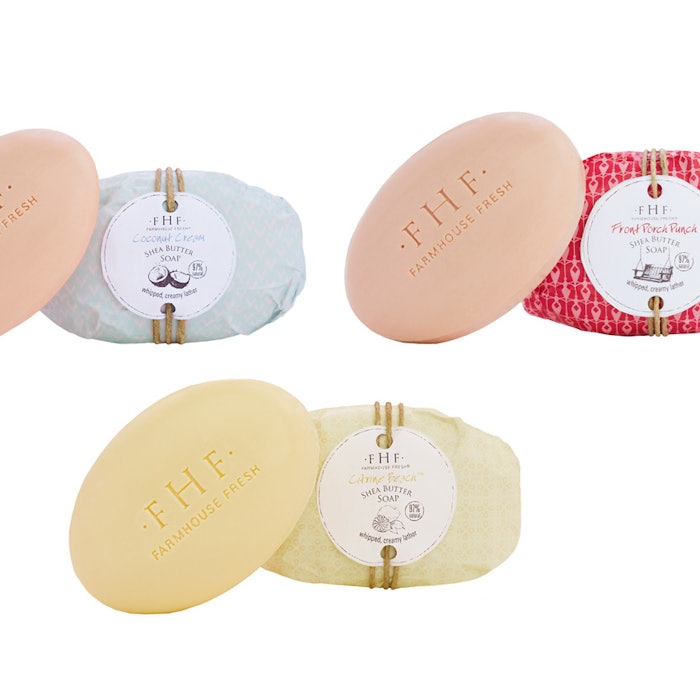 The Coconut Cream, Citrine Beach and Front Porch Punch Shea Butter Soap Collection is a hydrating and nourishing collection.
Coconut Cream smells of coconut with a hint of tonka bean, Citrine Beach has an aroma of lime mixed with coconut and rum and Front Porch Punch is scented with a fruity, sangria-like aroma, which includes strawberry, grapefruit, mango, melon and peach.
The soaps are 97% natural, containing a combination of shea butter, olive oil and sweet almond oil to offer nourishment for the skin.
This collection is free of mineral oil, parabens and sulfates, along with being vegan and gluten-free. Each soap soothes and softens the severest of dry, chapped skin, while also improving its elasticity. 888-773-9626, www.farmhousefreshgoods.com