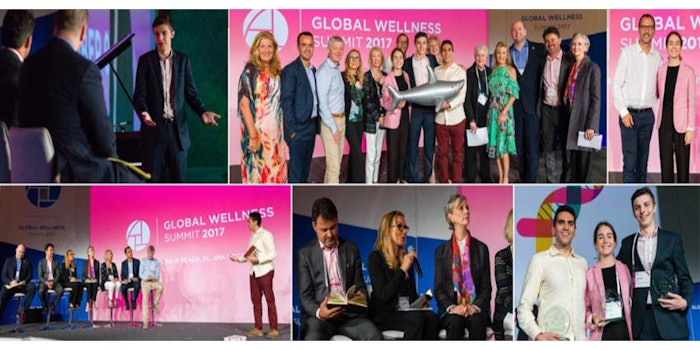 globalwellnesssummit.com
The Global Wellness Summit (GWS) will be accepting submissions for its 3rd annual "Shark Tank of Wellness" student competition through June 1, 2018.
Open to undergraduate and post-graduate students aged 18+ from around the world, the competition sees its top three finalists (student and professor/mentor) presenting in front of a live audience and competing for $10,000 in prize money. Contestants will be judged on the business viability of their concepts by wellness experts, who will question the students in front of a live audience of global wellness leaders.
Concepts can cover any aspect of wellness, such as beauty, spa, real estate, workplace wellness, fitness or tourism.
Related: Technogym to Host 12th Annual Global Wellness Summit
Along with the prize money ($5,000 for 1st place; $3,000 for 2nd place; $2,000 for 3rd place, finalists and professors are provided airfare and hotel accommodations, and are invited to take part in the three-day wellness conference, including all general sessions, breakout sessions, industry forums and social events.
Students must register for the competition before submitting proposals. Winning entries will be selected based on project innovation, visual appeal or design, relevance and importance to the wellness industry, viability as a business, and quality of the project presentation.