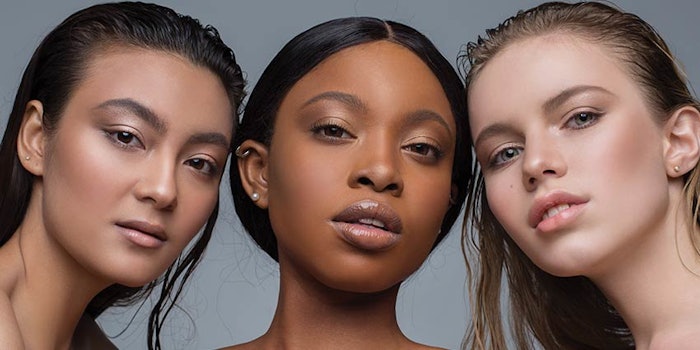 Face & Body has always been known for our high-level education, so when we started planning to come together in-person after three years apart, we knew we had to bring it...and we have. We are excited to come together on Aug. 21-22, 2022, in San Jose, to bring together the best minds in spa education and celebrate all of the differences that make this industry great. As the 2022 Face & Body show theme is Shades of Beauty, our advanced education this year will reflect the spa that is educated and prepared to treat all clientele with education on spa management, skin science, treatments and wellness.
Spa Management
The past few year years have left their wake, but what can we learn from it? For starters, we have learned that we have to be better prepared as practitioners and spa owners for unforeseen circumstances. That is the topic that Tracey Donely from ASCP will discuss in her presentation, "Impact of COVID On Your Business and Reducing Risk." Donley will discuss critical issues you should be aware of and guide attendees on how to mitigate risk.
The past few years have also made us aware that it is not enough to say that you treat clients of all body types, skin tones, genders, etc., but actions speak louder. Have your marketing speak to this and be able to address all client's concerns in the consultation to make them feel cared for in your spa space. Co-founders of the Black Micropigmentation Association, Sheron Devlin and Kechia Taylor, will talk about making your brand more inclusive in their presentation "How to Build and Sustain an Inclusive Beauty Brand." The pair will talk about SEO strategies, broadening your reach and client appeal to overcome adversity in your spa business.
But that's only part of the equation, right? Toshiana Baker, founder of the Network of Multicultural Spa and Wellness Professionals, will introduce the concept of "The Inclusive Consultation." She will show attendees how to optimize their consultation to address the needs of all clientele.
Many people learned in the last few years that small businesses and community matters, something solo estys and day spas have been talking about forever. Learn how to get more involved in your community by attending the presentation "Giving Back" by Stephanie Andresen. She started a non-profit to help victims of abuse, and she can help guide you on how to help those around you.
Skin Science
While skin science might not be a large focus in esthetics school, it is knowledge that will allow a practitioner to truly understand the skin to provide the most efficacious treatments.
Cynthia Malcom-Taylor will discuss the science of acne in her presentation, "Become An Acne Expert." She will educate attendees on how to recognize different grades of acne and understand its causes, as well as perform effective desincrustation, extractions and exfoliation in acne treatments. She will assist practitioners in designing the most effective acne treatments with the best products.
Also discussing skin science will be Mark Lees, who is known nationwide for his knowledge of the skin and product chemistry. In his presentation, "Real World Aging Treatment Success: A Multifactorial Global Approach," Lees will discuss factors of aging, such as photodamage, chronological aging, Fitzpatrick time, ethnicity and gender that should be factored in to an individualized plan. He will provide case studies of different clients, to help attendees better understand how to design anti-aging treatments to the individual.
We have all heard about LED therapy, but what do you really know about the science behind it and how it affects the skin? Learn all of this at Patrick Johnson's presentation on "LED Benefits for All Skin Tones." Johnson will discuss how LED can benefit all skin tones, so attendees can decide if the modality is right for their clients.
Treatments
Keeping our treatments fresh helps to keep our clientele engaged and is integral to our success as skin care practitioners. Therefore, it is important to keep an eye on innovative markets to bring in new practices before everyone else does.
Korea has been innovating in beauty for decades with no sign of slowing down anytime soon. Explore beauty trends coming out of K-beauty with Janel Luu. Find out which trends, such as the V facelift and gua sha, you can bring into your treatment room to wow clients and boost your bottom line.
We are all in the business of great skin, but hand in hand with great skin, is great makeup. Teaching attendees how to perfect any canvas with her signature color theory is Terri Tomlinson in her presentation, "Perfecting Makeup For All Skin Shades." Tomlinson shows attendees how to mimic client's natural skin, while making them glow.
It may have taken the pandemic to show some clients how important their brows were, but brow services continue to be a leading revenue category for beauty businesses. If you want to add brow services, but aren't sure where to start, consider attending Terrance Bonner's presentation, "Make Beautiful Brows and Money with Threading." Bonner will show attendees the dos and don'ts when it comes to threading, and he will also discuss how adding threading as a service can benefit your revenue.
Wellness
As beauty practitioners, it is important to consider the wellbeing of our clientele, in addition to their outward beauty. Many clients may come to us with underlying medical issues that we must learn about to properly care for them. Discussing this topic is Becky Kuehn in her presentation, "Esthetics & Wellness-An Alliance For Success." Kuehn will talk about how spa practitioners and owners can benefit their clients (and community) by adding oncology esthetics to their offerings.
We continue to hear a number of terms when it comes to what is or is not included in our beauty products, including the term "clean beauty." Part of ensuring the health and wellbeing of our clientele is making sure we choose the right ingredients and product lines for them. Discover what clean beauty means in a presentation by Audrey Vargas. Whether or not you decide to embark on changing your product lines to be more clean, the presentation will prepare you for more informed conversations with clients.
Join Us
We hope you will consider joining us for Face & Body in August to expand your knowledge and ensure future success. For more information or to register, visit www.faceandbody.com.