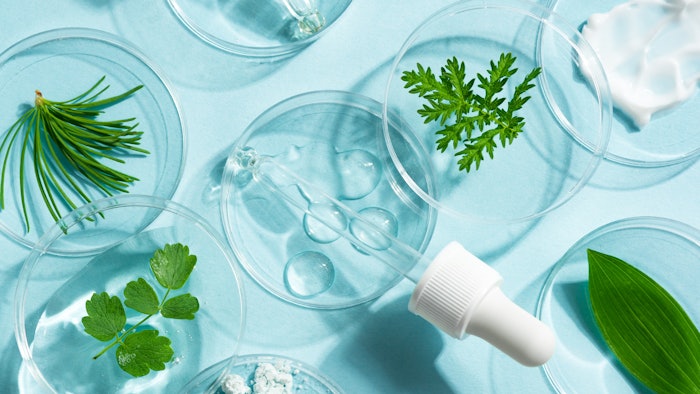 When it comes to continuing your education in the spa world, staying up to date on the latest understanding of skin physiology is big. Science is a huge part of the science industry, and it can be so fun to nerd out on the latest information when it comes to product ingredients and understanding what is going on in the skin at a cell level. That's why we love to bring you classes on these topics at our Face & Body Northern California show. 
Face & Body Northern California 2023 takes place on August 20-21, 2023, at the SAFE Credit Union Convention Center in Sacramento, California. The event will feature advanced education on spa management, skin science, treatments and wellness, and much more. Here is a breakdown of the advanced education sessions under our Science track that we will be offering at this year's event! The advanced education classes also provide the opportunity to earn continuing education (CE) credits, so don't miss out on this great learning opportunity. 
Don't Forget to Register for Face & Body 2023 and sign up for advanced education classes!
1. The Mighty Microbiome
When: Sunday, August 20 • 9:00 AM - 10:00 AM PST
Speaker: Michael Pugliese CEO, Educator and Writer at Circadia
Discover the microscopic world of the mighty microbiome, where microbes live on the skin to help protect our health and wellness. In this informative session, taught by Michael Q. Pugliese, you'll learn about the roles of probiotics and prebiotics in the skin, flora and fauna that make up a healthy microbiome and what you can do to maintain the skin's optimal wellness.
2. The Solution to Rosacea and Acne Rosacea
When: Sunday, August 20 • 12:00 PM - 1:00 PM PST
Speaker: Manon Pilon, Medical Spa Consultant, Author and International Educator at Nelly De Vuyst
This in-depth class covers how acne evolves in grades. Understand the difference between acne and acne rosacea. Learn tips and tricks on prevention, protocol, solutions targeting the pathogenic microbiome involved. Familiarize yourself with the terminology used to describe acne or rosacea. Learn safe and effective technology, ingredients and protocols that will replace prescription drugs in acne care and in acne rosacea care. Provide your clients with optimum results!
3. Indispensable and Innovative Ingredients
When: Sunday, August 20 • 3:00 PM - 4:00 PM PST
Speaker: Terri Wojak, Esthetician at Aesthetics Exposed Education
Learn about the indispensable ingredients that have proven their efficacy through years of use and research. Vitamin A, Vitamin C, Hyaluronic Acid, and Peptides are among the essential ingredients that all skin can benefit from. There are also several innovative ingredients that are improving challenging skin conditions and optimizing the health of the skin. Learn about the latest and greatest including stem cells, exosomes, probiotics, minerals and more!
4. Next Generation Skin Science: The Shift from Anti-Aging to Pro-Longevity
When: Monday, August 21 • 9:00 AM - 10:00 AM PST
Speaker: Rebecca Gadberry, Director of Product Development & Education, Instructor, Cosmetic Sciences, UCLA Extension Co-Host, Facially Conscious Podcast at YG Laboratories
The new science of cell longevity is rapidly being adopted throughout the world of skincare, shifting us from the misleading concept of 'anti-aging' to pro-longevity, a revolutionary approach addressing prolonged youthfulness at a cellular level. Recent findings also indicate the body's aging process may begin in the skin, making skincare much more important to holistic health than previously thought. We invite you to join industry icon, Rebecca Gadberry, as she discusses the Hallmarks of Cellular Aging and their impact on the next generation of skin science.
5. Normalizing Men's Skin Health
When: Monday, August 21 • 12:00 PM - 1:00 PM PST
Speaker: Lashelle Ullie, Skin Health Professional & Licensed Esthetician at The Lashelle Effect Atelier
Skin health is your first point of contact and key indicator of all things health-related. The practice of self-care through proper skin care can lead you down a wellness path that enables higher performance both in your professional and personal life. Educating men on how to understand their unique differences from a woman's skin will help assist them establish a routine that strengthens integrity, patience, awareness and a greater connection with their skin. This class will cover the difference between men and women's skin, the most common skin conditions that men face and the skin treatments and ingredients that are best used for men. 
6. Fixing Broken Down Barriers
When: Monday, August 21 • 3:00 PM - 4:00 PM PST
Speaker: Nerida Joy, Skin Expert - Aesthetician of 45 yrs at Nerida Joy, LLC
Recognizing skin types and its many sub-conditions that occur with age, climate, lifestyles and incorrect, or lack-of, a great home-care regimen is crucial to the success of your facial treatment. A big, misunderstood sub-condition is a broken down or confused skin barrier. This can happen to anyone at any age due to product applications that are too strong with a low pH, or, too stripping, such as chemical peels and aggressive physical exfoliants. In this class we will cover what a broken down skin barrier looks like, how to repair it, what a healthy skin barrier feels like and what to do when it comes to sun protection.