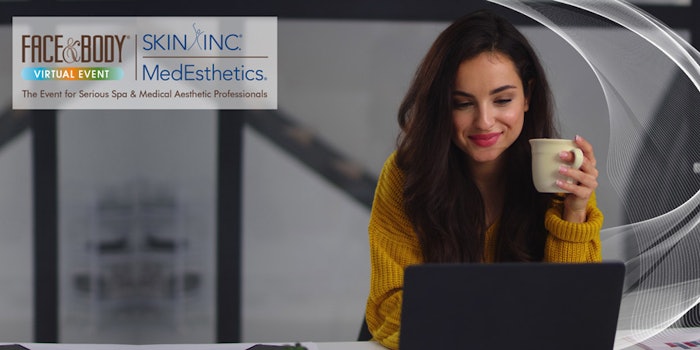 Registration for the second Face & Body Virtual event is now opened. The event will take place on May 23-26, 2021. 
Face & Body Virtual's tagline for 2021, "Where Esthetics and Medical Aesthetics Meet" will be embodied by two full days of business, skin science, treatment and aesthetic medicine education along with two days of manufacturer education and product debuts.
Skin Inc.'s Face & Body is bringing an upgraded digital experience to our second virtual event and a new partnership with our sister brand MedEsthetics to bring esthetic and medical aesthetic education to one show.
Face & Body Virtual will take the place of Face & Body Southeast (Atlanta) and Face & Body Northern California (San Jose), both of which will not take place in 2021.