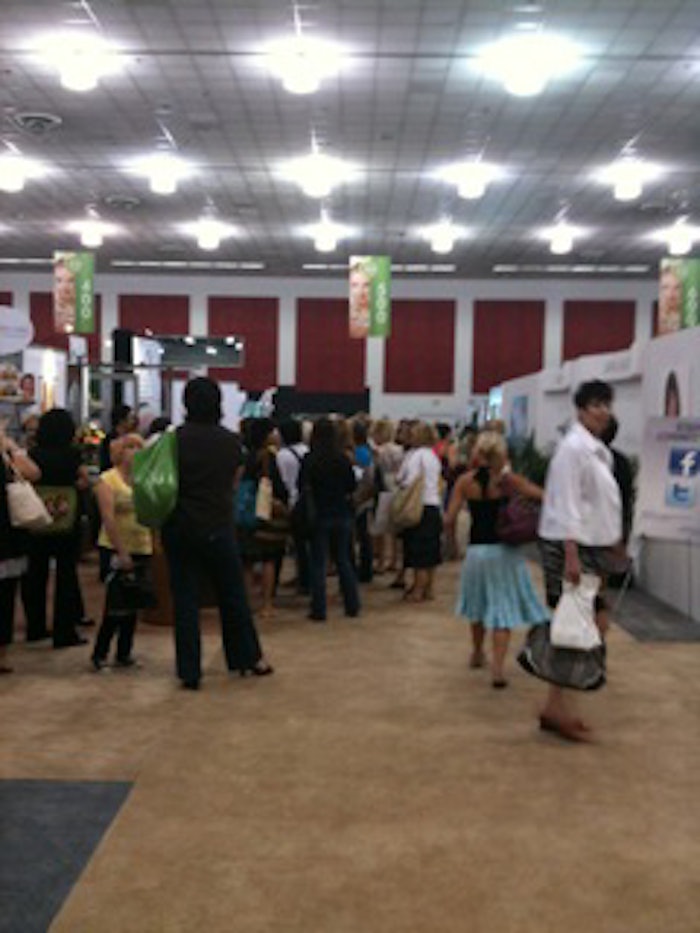 Day two of Face & Body Northern California 2010 in San Jose comes on the heels of an exciting day for attendees yesterday, involving Spa Tours, the Networking Luncheon, the Advanced Education Conference Program and an Evening Out at The Heart O' The Mountains Vineyard and Winery in the Santa Cruz mountains.
Not to be outdone, the second day of Face & Body welcomed the much-anticipated opening of the expo hall, as well as the opening of the supplier classes. In fact, more than 500 attendees took advantage of supplier classes today, and additional learning opportunities will be available tomorrow, as well.
During these classes, industry suppliers present their specific products and techniques and conduct hands-on demonstrations and lectures. Attendees were able to learn from the experts themselves and gain valuable face-to-face time with their favorite suppliers in an informative and interactive setting.
In the expo hall, excited attendees were able to shop, compare and find the right products and services for their spa from the Face & Body Northern California exhibitors. A steady flow of attendees flowed through the expo floor, eager to learn about new products and treatments available, and learn retail, market and business tips and ideas from suppliers as well as their colleagues.
More updates will be available tomorrow for the closing day of the West Coast's most celebrated spa conference and expo: Face & Body!