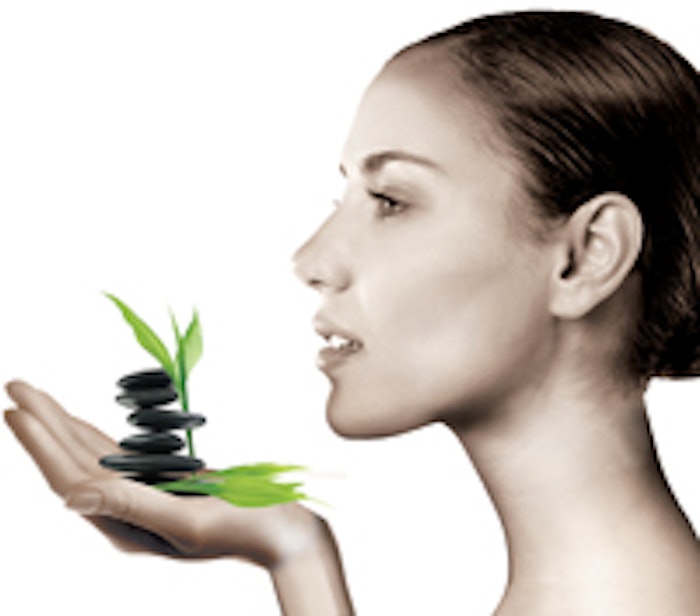 Looking to fuel your spa business? Attend Face & Body Northern California August 27–29, 2011, at the San Jose McEnery Convention Center in San Jose, California.
This expo, which runs Sunday and Monday (Saturday is education only), offers a plethora of action-packed ideas, and is a great place to make valuable contacts with your peers and suppliers. Since all of the resources you'll need will be under one roof, you'll save time and money. Some of the Face & Body facts, based on the official 2010 attendee post-show survey, prove that great results for your business are available at the event.
73% of last year's attendees felt the supplier-driven classes were an invaluable educational opportunity.
70% of last year's attendees were able to apply new ideas, approaches and techniques that they garnered from the show.
80% of Face & Body attendees keep coming back!
Get the most out of your time
To make the best use of your time while on the expo hall floor, consider the following tips and suggestions. Going into the show with a strategy will ensure that you come out of this unique, face-to-face experience with the information you need to help spur on your skin care facility's success.
Make appointments with people you want to see.
Make a specific list of what you want to learn.
Take charge! Arrange a meeting with other spa owners, managers and suppliers to ask what successful initiatives they are taking in their businesses and their predictions for the future. Use your time at Face & Body as an idea exchange.
Walk the show thoroughly and completely in order to maximize your options for the best deals.
Carry a small notepad and take as many notes as possible so that you have something to reference while making your decisions.
Gather as much information as you can. Find out what new products and services are available to you that can help expand your business, and increase productivity and profitability.
Looking to buy? Suppliers don't want to take their equipment back to their warehouses. If you are interested in making an equipment purchase at the show, go to your bank or finance company before attending and obtain pre-approved credit so you know the amount of money you have available to you and what your monthly payments will be. You will then be in a better position to negotiate a great price at Face & Body.
Afterthoughts
Attending trade shows can be a rewarding, yet hectic, experience. However, it is important to resist the temptation to jump right back into day-to-day mode and let the information you gathered at the event attract dust on your desk. Following the event, review the information you gathered, and ask yourself the following questions to ensure that your experience is as beneficial as possible.
How can my business leverage vendor expertise and partner for success through strategic alliances?
Is there a way to expand the business using some of the tips and information gathered at the event? How?
Have I shared information and ideas with my team? What can be immediately implemented?
Register today!
The entire Face & Body team looks forward to seeing you at the show. For more information, visit www.FaceandBody.com/california. Register today and save!