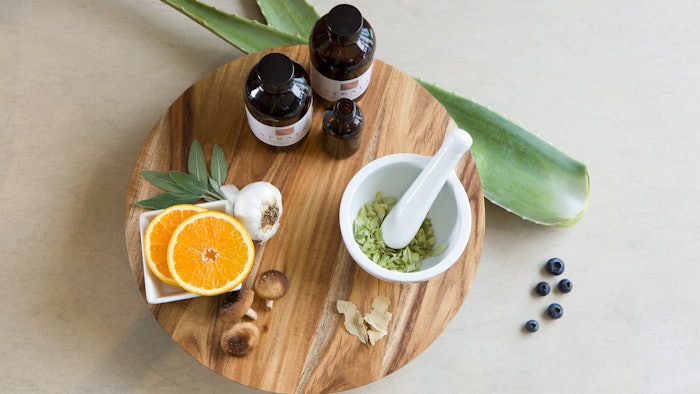 Photo courtesy of Strata Spa
Health and wellness is on the minds of men and women around the world. These growing markets are reported to only keep gaining popularity, with Google receiving more than one billion searches everyday. 
The experts at Strata Spa, the integrated wellness center at Garden of the Gods Resort and Club in Colorado, put together a list of predictions of what treatments and trends the health and wellness industries should know for 2023. 
2023 Health and Wellness Trend Predictions
1. Catching More Z's with Sleep Tourism
At Strata, that means providing a full body, mind, and soul refresh and reset through more than fifty medical and restorative choices just to get started. Sleep tourism can be defined as traveling to a destination specifically for the purpose of resting. Better sleep continues with appointments for Ayurveda services like Shirodara – an ancient essential oil and copper bowl treatment. Aromatherapy being included in all spa and salon services such as stone massage, dry flotation, Chakra balancing, and mindfulness meditation, is truly a holistic way to experience integrated wellness.
Related: 15 Wellness Practices that will Attract Spa-Goers in 2023
2. Focusing on Food as Medicine
Strata's nutritionist and naturopathic doctors see a rise in people finding methods for boosting their diet and immune system. Spinach, kale, carrots, and other veggies aren't the only way to eat better. Spices such as turmeric to reduce inflammation and ginger to soothe digestion and the nervous system are easy ways to make food even more delicious as well as beneficial. There are hundreds of spices and herbs (keep an eye out for "nervine herbs" especially) to add to the pantry that makes a tremendous difference on their own, as well as enticing the palate when eating foods already healthy in nature.
3. Infuse Vitality into Your Life with IV Therapy
IV Nutritional Therapy infuses amino acids, vitamins, and minerals directly into the bloodstream — efficiently delivering these nutrients into the cellular space and bypassing the digestive tract, where much of the nutritional value of foods and supplements can be lost. Plus, IV nutrient therapy provides higher therapeutic doses as compared to oral supplementation to increase energy, improve athletic performance, and look and feel overall healthier. 
Related: 5 Treatments That Include IV Drip Therapy
4. Being Healthy Together with Wellness Retreats
Studies show that those who start health, wellness, and fitness programs together tend to stay on track and make significant life transformations more than those who go at it alone.