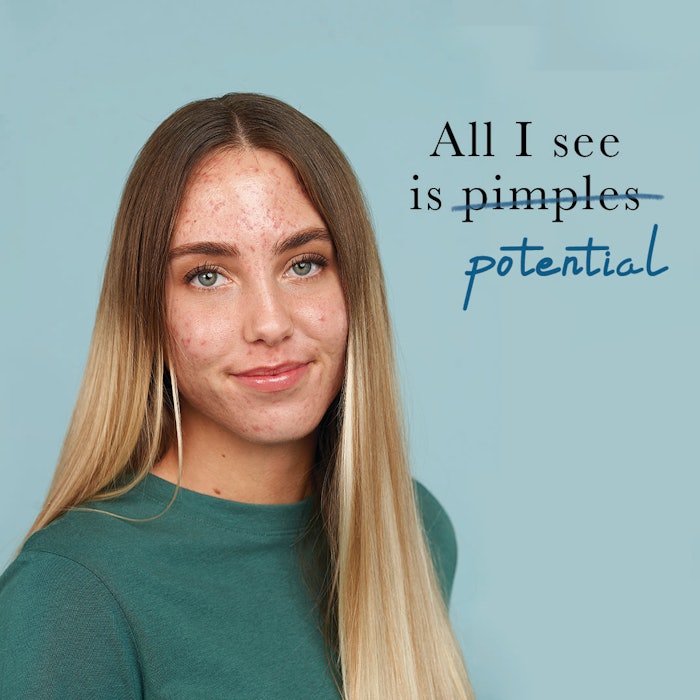 Face Reality Skincare has revealed the results of a National Acne Survey of more than 1,000 people in the United States on their experiences with acne. Alex Hernandez, aesthetician and lead educator at Face Reality, presented the findings of the survey, which focused on acne's effects on social pressures and professional experiences, mental health impact and efficacy of treatments.
Related: Artemis Releases Quarterly Beauty Survey Results
According to the survey, 95% of respondents picked at their acne, which could lead to open wounds, scabs and moderate to severe scarring. Acne excorie is a term used to describe the uncontrollable desire to pick, scratch or rub acne lesions. Excoriation disorders are a distinct entity within Obsessive-Compulsive (OCD) and related disorders.
Of those surveyed, 69% have avoided social situations like work, school or an outing due to acne. 43% of participants believe acne negatively affected their performance at work or school and 30% think their acne put them at a disadvantage in job interviews.
Social media also affected their confidence, with 98% saying social media creates unrealistic expectations about having perfect skin. Acne's effect on mental health was widespread, with 91% reporting anxious feelings because of their acne and 85% claiming acne had a very or extremely negative impact on their confidence when it was at its worst.
Many respondents expressed a lack of effective solutions to their acne, and more than half (59%) have spent a decade or more trying to clear their acne. While 91% have tried OTC treatments, only 7% said the treatments worked. Similarly, 69% have used doctor-prescribed topical solutions, but only 11% reported positive results.
78% of respondents sought professional treatment from either an esthetician, med spa or similar professional and 54% reported it being the most effective treatment for their acne.