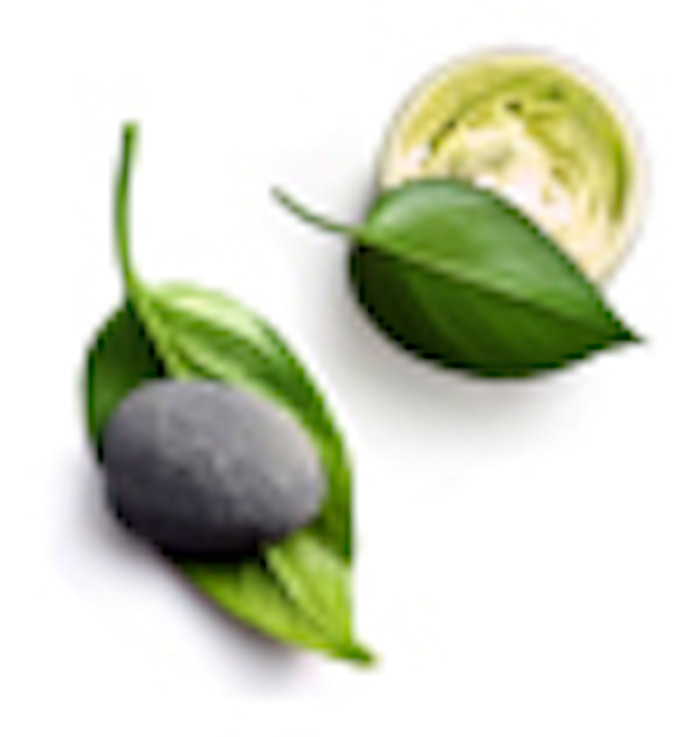 Only on www.SkinInc.com: Exclusive spa-focused commentary by Mary Bemis, editor in chief of Organic Spa magazine, is included in this news item explaining how your spa can capitalize on this "Down to Earth" trend.
Mintel Beauty Innovation has defined what it believes will be the key trend to shape the beauty industry in 2011: "Down to Earth."
Emerging from innovation over 2010 and closely linked with sustainability, the Down to Earth trend addresses the practicalities of making and marketing green beauty. Factors include managing price pressure due to varying supply and demand of natural and organic raw materials and learning to master the challenges of green chemistry—such as the use of sustainable surfactants, "green" solvents and alternatives to parabens. Free-from formulas—a key trend in 2010—continue to evolve in an effort to avoid petrochemically derived ingredients.
In 2010, 13% of new skin care, hair care and cosmetics made the paraben-free claim (up 5% from 2008). Also in 2010, almost 9% of new skin care, hair care and cosmetics made the organic claim (twice as many as in 2007); the all-natural claim was found in fewer than 3% of launches in 2010.
"Paraben-free claims actually outpaced organic and all-natural claims in new skin care, hair care and cosmetics launches in 2010*, backing up Mintel's Nu Natural trend that predicted that brands would emphasize results and free-from claims over certification," said Nica Lewis, head consultant, Mintel Beauty Innovation. "2011 will see beauty companies placing increased importance on the environment, focusing on sustainable sourcing with attention to maintaining biodiversity. A renewed emphasis on repackaging to minimize waste will also be a factor."
While skin care launches* dipped slightly in Europe and the United States in 2010, China saw dynamic growth with a 40% jump in new skin care products.
Around the world, anti-aging claims are still vital, with more than one in four launches making this claim, up 5% from 2009. New skin care products with environmentally friendly packaging were also up 5% on the previous year showing manufacturers' commitment to recycling and eco-friendly materials—a trend Mintel expects to have real impact in 2011.
"2010 was a year for rebuilding with new skin care product launch activity almost matching pre-recessionary levels," said Vivienne Rudd, senior beauty analyst, Mintel. "The past year saw M&A activity resumed too as credit markets eased, with consolidation amongst ingredient suppliers and Unilever, Shiseido, L'Oréal, Estée Lauder and Coty all inking deals. This development will influence brands in the year ahead from a marketing perspective linked to the Down to Earth trend too. Simplifying text and stripping back to tell straightforward, direct stories of plant-based ingredients will be key, and [brand owners] who treat consumers as educated shoppers instead of novices stand to benefit."
*Q1/2 2010, in the United States, the United Kingdom, France, China and Japan, markets where GNPD tracks new beauty from budget to super luxe price points.
Mary Bemis, founder and editor in chief of Organic Spa magazine, tells www.SkinInc.com how a spa can meet the needs of its clients interested in environmentalism and sustainability.
www.SkinInc.com: How can spa professionals capitalize on the "Down to Earth" trend?
Bemis: Spa professionals can capitalize on the "Down to Earth" trend by first and foremost doing their homework. Be familiar with the eco-friendly lines that are available, and the varying degrees, or shades of, "green." Learn what other spas are doing to go green. Consumers want to know—and be able to visually see—that the spa they are frequenting cares about them and what they put on their skin, as well as the environment and their community at large. They are looking for transparency like never before. Contrary to what many in the spa industry believe, the consumer is not as necessarily hung up on a product's certifications for what they perceive of as a clean or "free-from" product. They want, as always, results from their skin care, but they also want skin care with a conscience.
Why the trend toward "free-from?" The consumer is confused—there are too many certifications and seals to keep track of from many countries and issued by many companies and nonprofits—and too much greenwashing. According to one report, there are nearly 600 environmental labels worldwide, with 80 of them coming from the United States (this is covering every category from food to fabric to beauty).
www.SkinInc.com: What should spa owners should consider when choosing a retail and back bar line that meets their natural/organic/free-from needs?
Bemis: When it comes to choosing a retail and back bar line that meets spa owners' natural/organic/paraben-free needs, know what kind of a statement you would like to make. What level of green are you? How committed are you to the environment and free-from formulations, and how much do you have to spend?
Read labels. Know exactly why the line you are drawn to is natural, organic or free-from. Make sure that it really is what it claims to be. There are many terrific new free-from and organic lines out there, with wonderful packaging that is great for retail—and many of them have shorter shelf lives. Make sure you research this with any of these lines. Many retail lines are also handmade in smaller batches , so be aware of that, as well. For your back bar, choose a line that suits your client's needs, and that helps define your brand, as you would with any line. Make sure the line offers enough in the way of SKUs and, as always, look for what they may offer in the training and education departments. One of the pluses I've noticed about the natural/organic lines is that they are a bit more creative and have fresher ideas when it comes to creating new treatments and marketing services.
Consider the packaging, as well. Many companies are coming up with more and more sustainable and unique ways to package. Look for as little waste as possible in this department.
www.SkinInc.com: How can a spa market to green clients?
Bemis: There are a number of ways to market "green" to clients. Here are a few.
Strike the wellness chord. People are investing more than ever in their health. By choosing an eco-friendly line, you are helping them take better care of themselves.
Establish a Green or Sustainable Day or Week to promote awareness.
Highlight a natural or healing ingredient in one of the lines you use (chamomile, rosemary, honey, etc.) and offer it in a tea, herbal pack or other offering.
Choose "sustainable" over "green." This is resonating more with today's consumer who is looking for responsible choices in every area of their lives. Strive for sustainability in all areas: economically (reduce your energy costs); socially (encourage your employees to take part in the community--clean up a park, for example); and environmentally (use organic products, plant trees, create a booklet for clients full of conservation tips or take-home spa health and beauty tips).
Walk your talk by creating an eco-friendly space—from the lighting to the paint on the walls, to the cleaning products to the books and other retail items. In the retail area, start small by selling natural/organic lip balms, candles, hand lotions or refillable water bottles with your logo. Offer organic teas, juices and drinks.
Give back. Find an organization that mirrors your business and support causes related to your industry. The spa industry should consider choosing water-related charities because of the huge amounts of water spas use.
Take stock. Review every room in your space and make a list of those items or efforts that are sustainable.
Create a sustainable spot on your website as a platform to showcase your efforts.
Create green goals: Come up with a one- or two-year road map and stick to it. Give your staff paths to follow, dedicate a Green Team Leader or Green Champion who can keep momentum going and can keep an eye on the road map you've planned.