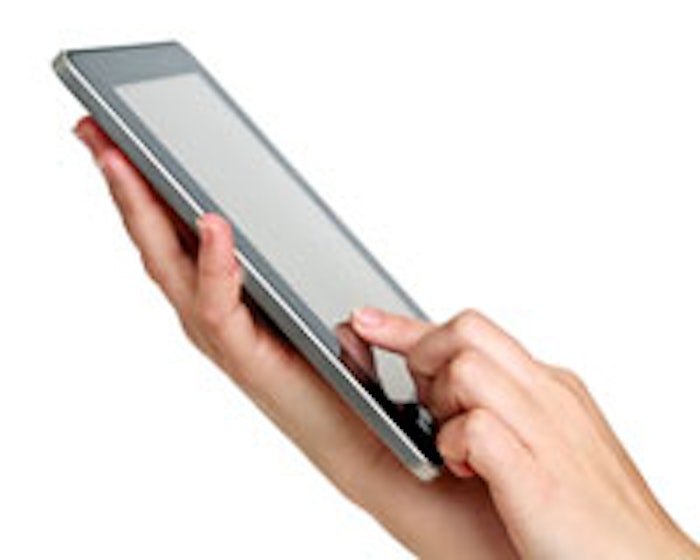 Diagonal Reports has published a new report, "Screens and Beauty Selling Culture." First focusing on the positives of what mobile screens can offer to beauty selling, the market researcher points out that screens provide a democratic beauty counter. Smartphone and tablet technology flatten the market when they democratize the beauty counter. "This is a market positive because anyone can use the screen—without fearing the stare of the assistant on the other side of beauty counter. The intimidating sales assistant can explain why so many women—and even more men—keep their distance from beauty counters in department stores," the report notes.
The report also shows how screen technology democratizes and flattens beauty selling by allowing it to become a one-stop beauty shop. "The screen can be used not just to recreate, but to also improve on, key elements of physical beauty stores. The screen delivers a very wide selection of brands, extensive product information, evaluations of brands' merits and up to date price information, to name just a few of the transferable (scrollable) features," the report explains. Additionally, "Screen technology expands the beauty market when it creates a universal beauty store. This new beauty selling culture is not tied to a physical presence at a point of sale. Brands can be reached from anywhere around the world."
Finally, Diagonal Reports points out, "Screens also democratize the buying of premium brands. Screens make universal a beauty buying experience that was previously accessible only to people physically present in a limited number of carefully selected points of sale."
The market research company is continuing to track the impact of new technology on consumer behavior and changes in product demand. Find more entries in its new series of beauty market analyses included here.