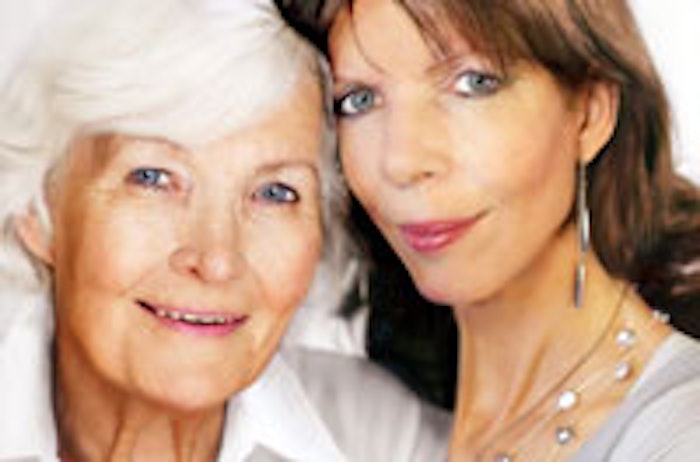 For moms striving to look and feel their best, more are tapping into the anti-aging power of cosmetic procedures and treatments. Often, women are turning these makeovers into a female bonding experience by booking simultaneously with their daughters and sisters, says the American Academy of Facial Plastic and Reconstructive Surgery.
In fact, two-thirds of female patients are mothers, the majority of whom are 40 years or older, the AAFPRS shows. In 2012, the largest increase was among requests for facelifts and eyelid surgery. When it comes to non-surgical cosmetic procedures, botulinum toxin A and hyaluronic acid fillers come out on top, particularly when used to treat the forehead (42% of injectables), cheeks (35%) and lips (18%).
What's more: There's a strong woman-to-woman bond associated with going to a facial plastic surgeon. The AAFPRS reports a 16% increase in mother-daughter procedures and a 12% increase in sister-sister procedures. The top procedures? Facelifts, nose jobs, eyelid surgery, botulinum toxin A, fillers and microdermabrasion.
"Many patients, especially women, like to multitask. To be able to have some bonding time with a friend or family member while at your facial plastic surgeons office is a growing trend," said Robert M. Kellman, MD, president of the American Academy of Facial Plastic and Reconstructive Surgery. "Women want to look and feel good about themselves and to do it together makes the experience even better."