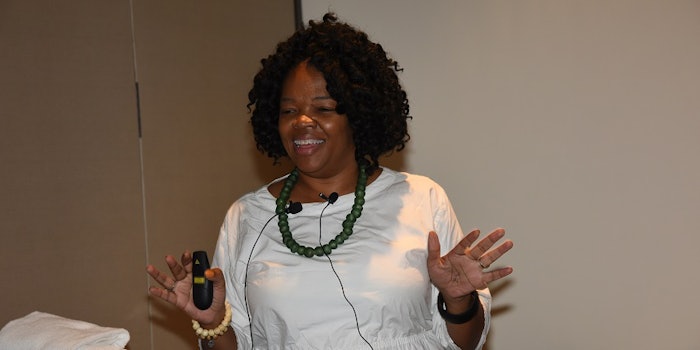 Wellness has been a buzzword in the esthetic industry for some time. But what does it mean? More importantly, how can you use wellness concepts to boost profits in your spa? During Skin Inc.'s Face & Body Southeast spa expo and conference presentation "3 Ways to Add Wellness to Your Spa," Sherrie Tennessee discussed just that.
"Wellness allows individuals not to pour from an empty vessel. Thinking about who we are as therapists and care providers, we give and give and give to the people coming into our location every single day," said Tennessee. "Wellness is also, more importantly, about taking care of ourselves. When we talk about wellness in the spa industry, it isn't just about helping people connect to the mind, body, spirit, but also providing an environment that our therapists can do the same."
During her presentation, Tennessee provided simple ways to incorporate wellness into your practice, which include:
Partnering with wellness professionals: Looking to expand wellness services? Bring in the experts! Think about offering classes in areas such as fitness, yoga or aromatherapy. If you are not an expert in one of these areas, partner with a local wellness professional. Some might provide a free session or class in exchange for getting in front of your clients.
Focusing on products: Just as clients are looking for wellness in their spa treatments, they are also looking for wellness outside of the spa. Provide them with education on products they that can take home. Though your bread and butter will be skin care products, think about other products to enhance well-being, such as candles, teas or oils.
Workplace wellness: Wellness does not start and stop in the treatment room—instead, it should be an integral part of your spa culture. In addition to providing wellness services to your clients, look at your workers. Find out what they care about and see how you can incorporate it into your practice.