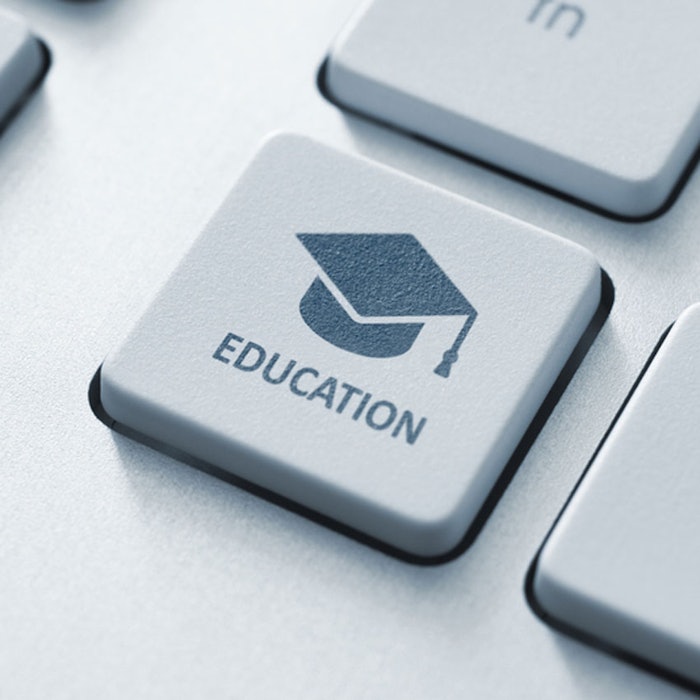 The opening act of the Skin Inc.'s Face & Body Southeast 2017 spa expo and conference is the Advanced Education conference. Here is where you can receive an in-depth education in a product-neutral setting on Saturday, October 7, 2017. With four tracks—wellness/business, ingredients, physiology and treatments—each track has five classes, and you can select which class you want to attend to develop your skillset. 
Here is just a taste of some of the presenters you will be able to see at the Advanced Education conference: 
pKa, pH and Peels (10:15 a.m.—11:25 a.m.) by Anna Churchill
In the physiology track, Anna Churchill (founder of Synergy Spa) will be discussing everything you need to know about chemical peels. Churchill explained, "This is a great presentation for anyone wanting to gain further knowledge on chemical acids as it pertains to home care and in-office procedures on a deeper level than what is commonly discussed." Churchhill will also be covering cryotherapy,
Churchhill will also be covering cryotherapy, dermaplaning and layered-peel techniques, so it's also a good presentation for anyone interested in those treatments and their benefits."
3 Ways to Add Wellness to Your Spa (11:30 a.m.—12:30 p.m.) by Sherrie Tennesee
Sherrie Tennessee, of SpaSOS, will be presenting in the wellness/business track. A large part of effective leadership in spas is continuously generating revenue, and one way to do that is to incorporate wellness into your spa. 
"Wellness is going to be incorporated in every aspect of spa within the next 10 to 15 years," said Tennessee. "Spa owners need to be prepared for the shift and start planning and adjusting their businesses accordingly. The class will share tips to be able to make the transition successfully."
Reactive & Sensitive Skin (11:30 a.m.—12:30 p.m.) by Erin Madigan-Fleck
"This presentation explores the science-based evidence regarding the physiology of sensitive skin and the degree and amount of information in this presentation will provide the esthetician with a much broader perspective into understanding sensitive skin and inflammatory skin conditions," Erin Madigan-Fleck explained regarding her presentation in the physiology track. Her presentation will include information from identifying inflammation, signs of skin stress, managing sensitivity and irritation, and an overview of inflammatory skin diseases.
Exfoliant Fundamentals (2:00 p.m.—3:00 p.m.) by Lisa VanBockern
Explaining the differences of exfoliation methods, founder of Skin Script Lisa VanBockern will discuss various methods and protocols to exfoliate properly and effectively in the ingredient track. VanBockern revealed that she "present[s] exfoliant choices in a manner that they better understand why they are using each peel."
"I will also explain the order of exfoliation which always seems to battle people, and once I explain why they choose their 'order' of exfoliant, they better understand how to treat skin concerns in an effective manner," said VanBockern.
Threading 101 (2:00 p.m.—3:00 p.m.) by Lenee' Mitchell
As part of the treatments track, Lenee' Mitchell will be teaching the basics of the ancient hair removal practice: threading. The basics include materials needed, perfecting the technique, safety procedures and tips to mastering the service.
Mitchell hopes that attendees will take away the facts about threading. "I don't want anyone to leave my presentation still having questions because it's such a unique service that can bring in so much revenue and it doesn't take a lot of time," she added. "I want them to take away the proper technique from my demo and to leave adding this service to their menu as a business owner."
Mastering SEO, Blogs and Web Marketing (4:30 p.m.—5:30 p.m.) by Nancy Reagan
In the business track, Nancy Reagan, of Bella Reina Spa, will help you understand online marketing in all aspects from explaining SEO to organic rankings. She will also examine social media, Google Places and her top 10 list of "must dos" for ranking on the first page of a Google search. Reagan will also discuss the importance of knowing these basics as "most spa business owners and single practitioners rely on the expertise of someone they hire for digital marketing and SEO." 
View the full Advanced Education schedule here, and the full Face & Body Southeast conference schedule here.