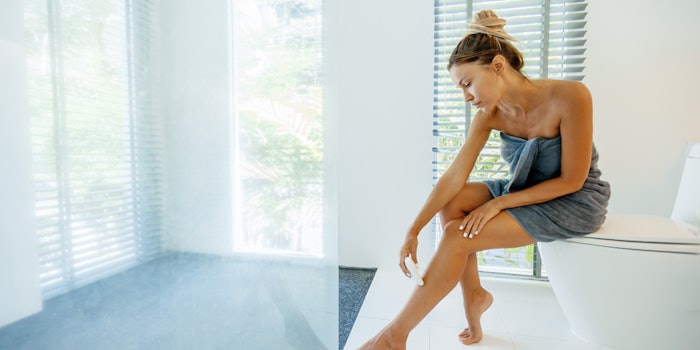 Skin care is ever-changing, from the newest favorite ingredient, ahem hyalaronic acid, to the coolest tools like ice rollers, people love hopping on the bandwagon when it comes to trends. 
Related: 4 Trends Influencing Beauty in 2021
International Business Times has come up with a list of the top eight skin care trends shaping how people will be doing their skin care regimen. 
1. I
ngestible

 c

ollagen

Collagen is a key ingredient in products that offer anti-aging benefits. With 2020 aging most people, consumers are looking for a double duty way for skin to stay wrinkle-free and plumped. 

Whether its through collagen drinks, which is nothing new, or a more simplistic option such as collagen supplements, injestibles are gaining attention. 
2. Polyglutamic Acid
For those with extra dry skin, polyglutamic acid (PA) could be the answer. This sister to hyaluronic acid, this moisture-retaining ingredient will form a layer on the surface of the skin preventing natural moisture from depleting over the years, according to Hardley King M.D.
3. Minimalism
Skin care be daunting, and consumers are getting overwhelmed with ingredient lists that are seven pages long.The move to simple products with simple ingredients is the new wave. Brands that offers minimal ingredients per product are become popular for this reason. 
Plus, consumers are looking for ease in their lives, fewer products in their skin care and makeup routines are key according to Pinterest's 2021 Pinterest Predicts report.
4. Microbiome
Skin care specialists are offering topical probiotic treatments to treat a plethora of skin care issues. Read more here. 
5. Technology
Technology will forever be adapting and evolving, and consumers are looking for at-home options to in-spa services. Tools such as laser hair removal devices are gaining traction.
Plus, spas and salons are taking advantage of the new wave of technology with touchless features. 
Related: Top 10 Spa Technology Trends for 2021
6. Personalized Beauty
Consumers are looking for a personalized regimen to treat specific issues they face. Brands everywhere are offering five minute surveys to create a personalized product or skin care recommendation. 
As for the longevity of this trend, IBT said, "Experts posit these solutions will remain popular long after the pandemic is over. After all, it's much easier to pick up your smartphone and snap a selfie for review then make an appointment at the dermatologist!"
7. Medical grade skin care
When choosing a product to purchase, consumers are giving their trust to doctor owned brands. With the lockdown, consumers were unable to visit a dermatologist so they turned to the brands created by one.