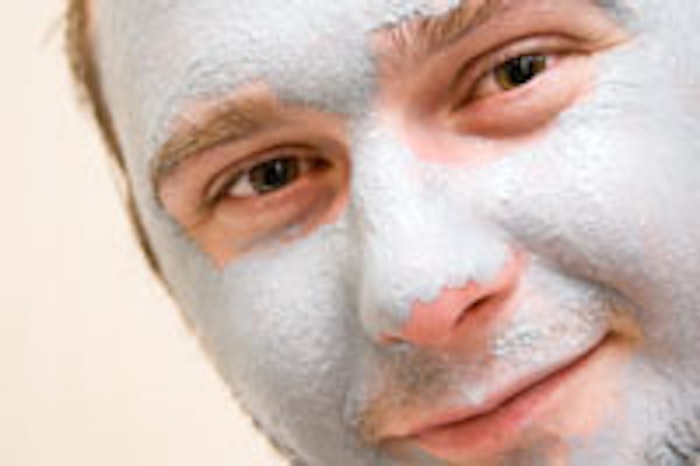 Men's grooming products have leapt in popularity in recent years as increasing numbers of men worldwide have incorporated grooming into their routine. But proving just how much impact this has had, new research from Mintel reveals that beauty and personal care launches specifically targeted at men have increased globally by 70% over the past six years (2007–2012).
Furthermore, the share of BPC launches taken by men's products has increased, with the male-specific sector accounting for 6% of total launches in 2012—up from 4% in 2007. The U.S. and U.K. men's grooming markets have also grown steadily in recent years. The U.S. market increased almost 20% over the past six years (2007–2012), to reach $3 billion in 2012, up from $2.5 billion in 2007. Meanwhile, the U.K. market grew by 12% over the same period, from £512 million in 2007 to £574 million in 2012. Furthermore, future market outlook is also positive, with sales expected to rise by 16% and 6% in the U.S. and in the U.K., respectively, by 2017.
Speaking at Beyond Beauty in Paris, Emmanuelle Moeglin, global fragrance and personal care analyst at Mintel, said, "The men's grooming market has boomed in recent years as increasing amounts of men wanting to look their best look to products specifically targeted towards them to do the best job possible. To keep up with demand, the market is becoming more segmented and expanding into new categories and claims. For instance, typical feminine formats such as serum and eye cream have moved into the male category."
The research also highlights which claims are most popular for both men's and women's grooming products globally and the differences between them. For new product launches, the most popular claims for both male and female targeted products are botanical and herbal, at 25% and 36%, respectively. This is followed by moisturizing and hydrating at 23% for male and 36% for female.
However, it appears that products marketed to men are more likely than products for women to be dermatologically tested (21% vs. 14%), ethical or environmentally friendly (11% vs. 4%), and aromatherapeutic (6% vs. 3%).
Meanwhile, there is scope for further growth for male targeted products in other areas, such as anti-aging products (only 5% of new product launches targeting male carried the claim last year), brightening (3%) and UV protection (2%).
And proving how much men's attitudes toward appearance and personal care shopping behavior have changed, Mintel's research reveals that up to 74% of British men are defined as keen shoppers when buying personal care products. Nineteen-percent of them say they look for hair care products designed specifically for their gender and some 42% use facial moisturizers. Furthermore, one in five (21%) men in Britain today claim to use hand and nail products.
When it comes to their counterparts in continental Europe, 67% of Italians, 64% of Germans, 60% of Spanish and 47% of French use moisturizers with SPF. As for anti-aging serums, 53% of Spanish, 49% of Italians, 42% of Germans and 38% of French use them.
In the U.S., some 59% of American men say personal care products boost their self-esteem, and 28% say they are concerned about dry skin and visible signs of aging. In addition, 37% use facial cleanser as part of their regular grooming routine, nearly a quarter (22%) use exfoliating scrubs, 17% anti-aging products and 12% eye cream or gels.
In China, 82% of men from urban areas think that using men's toiletries makes them more sophisticated, while 64% agree that "high priced men's toiletries products work better than less expensive ones." Additionally, 62% of Chinese men in cities buy their toiletries themselves and 38% trust Japanese or Korean men's toiletry brands more than local brands.
"In Japan and South Korea, men's grooming offering includes large multi-step skin care regimen products, and it is not rare to find men using a complete skinc are range including cleanser, toner and BB cream. Men's grooming in Western countries gravitates to more manly codes—such as black, blue and grey colors, and commodity products. This approach refers more to 'grooming' than 'skin care regimen.' However, the Western market is getting open to more 'engaging' beauty products with premium ranges like the Tom Ford skin care and makeup line due to launch in November," said Emmanuelle.