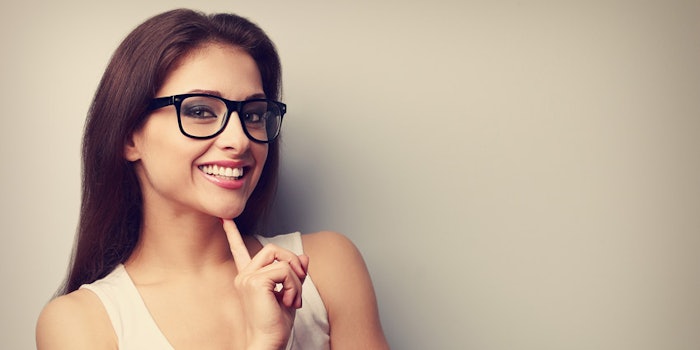 Face & Body Midwest is coming back this summer to bring you all the education, shopping and networking you need. The spa expo and conference will be in the Donald E. Stephenson Convention Center from July 26-27. We have two full days of advanced education covering topics from facials to personal success and so much more. 
Our education will be broken into subjects, so check out all of the topics and opportunities we are bringing to you at our Face & Body Midwest show. 
Advanced Education on Facials
Dermaplaning Magic, Jaclyn Peresetsky, Sunday July 26, 2020 8:00 - 9:00 am
Jaclyn Peresetsky, owner Skin Perfect Image Wellness Spa, will be teaching tips and tricks on this popular treatment. This Japanese originated skin treatment has evolved with even more options for skin prep, blade choice, home-care pre and post care. Results for this service are driven by technique and care of the skin before and after the treatment, so learn how to avoid knicks and post-dermaplane breakouts with easy blade angles and body positioning. This hands-on class will show you hot to dermaplane like a pro. 
Devices and Acne Treatment, Terri Wojak, Sunday July 26, 2020 12:00 - 1:00 pm
Acne is one of the most common skin conditions worldwide, and most people suffer from a degree of it at some point in their life. Estheticians have several tools that can be used to help control the effects of acne-prone skin. Terri Wojak, education director of GlycoAla will show you the beneficial devices for acne including LED, microcurrent, iontophoresis, high frequency and more. There are also devices that should be avoided on those with acne-prone skin. In this talk Wojak will go over the good, the bad and the ugly when it comes to devices and acne.
Advanced Education on Spa Essentials
The Keys of Power in Ingredient Knowledge, Bonnie Canavino, Sunday July 26, 2020 8:00 - 9:00 am
Learning and practicing ingredient knowledge is more then just the chemistry of anti-stress, anti-aging, healing and replenishing. It's about fulfilling the immediate needs of face and boy skin and spirit. A sure fire way to success in gaing this knowledge is to become a knowledgable professional in ingredients, chemical impacts and how they differ. Bonnie Canavino, founder and owner of the Red Cherry Group, will guide you through getting started in gaining your ingredient knowledge and how to apply these basic ingredient purposes to make the perfect formula. Canavino will then move into how to keep up with the speed of ingredient development through resources and how it determines what pruducts spas choose and how well they mauntain that choice to a well defined culture.
Safety and Sanitation in the Spa Industry, Christa McDearmon, Sunday July 26, 2020 12:00 - 1:00 pm
After experiencing a global pandemic, we all learned a lot about the spread of viruses and how they can contaminate the spa. Christa McDearmon, owner of Bella Skin and Lash Company, has designed a course that will share with you some of the diseases and viruses our spas come into contact with every day. Learn how bacteria spreads, and how to properly sanitize, disinfect and/or sterilize your surroundings and equipment. Join McDearmon for a fun, exciting and eye-opening hour, and take away a better understanding of best sanitation practices and an increased confidence in knowing you're providing the best and safest services for your guests.
Advanced Education on Personal Success
Stop Being Vanilla: Brand "You," Tazeem Jamal, Sunday July 26,2020 3:00 - 4:00 pm
Tazeem Jamal, ownder Skindulgence Spa, will guide you through branding your spa by helping you to understand that you are your brand. When you are like everyone else, you are "Vanilla." Jamal will help you create a cohesive pizzazz "Brand You" to attract your ideal clients attention and create your "Purple Carpet Experience," your WOW factor.
Side Hustle Six Figures, Mary Nielsen, Sunday July 26, 2020 5:30 - 6:30 pm
Are your entrepreneurial wings ready to fly? Join Mary Nielsen, executive director of Spectrum Advanced Aesthetic Institute, to learn the steps to getting yourself set up for success in your own skin care business. Nielsen will walk you through what steps you should take to stay legal, protect yourself and stay out of trouble with the IRS, as well as how to make decisions about your space, your equipment, your service menu and retail skin care.
Advanced Education on The Modern Client
What Generation X Really Wants, Ania Goryca Johnson and Katarzyna Armata, Sunday July 26, 2020 3:00 - 4:00 pm
Many clients want more from their estheticians and medspas than traditional facial treatments. These savvy clients—especially Generation X—turn to skin care professionals for a way to improve their appearance and boost their confidence. Join Ania Goryca Johnson, director of education at New Age Spa Institute, and Katarzyna Armata, CIDESCO Diplomat and educator at New Age Spa Institute, to learn all about Generation X in the spa. clients are tech-savvy, used to doing things online and want more technology-based tools. These two will teach you how to deliver spa and medspa treatments that will awe Gen X clients and keep them coming back for more.
Ingredient Innovation for the Modern Beauty Client, Brenda Cumming, Sunday July 26, 2020 5:30 - 6:30 pm
Personalize clients' skin experiences with clinical results as unique as they are. With on-the-go lifestyles of today, clients require multifunctional ingredients correcting skin health while preventing and protecting against future damage.Brenda Cumming, RN, MEP-C, co-founder and national sales manger of Lira Clinical, will help you discover how to establish long-term client relationships through customized treatments achieving beauty success.
Advanced Education on Massage
CBD Massage 101, Jordan Person, Monday July 27, 2020 8:00 - 9:00 am
Join Jordan Person, LPN, LMT, in her class that will provide you with everything you need to know to join the growing list of pioneers providing massage and esthetic services using CBD. Having an understanding of cannabinoid therapy will help you take your business to the next level. Person will take you through the common myths and misconceptions of using CBD as well as the history of CBD and the benfits of using it in treatments. 
Energy Healing Touch Facial Massage, Angela Rozzi Burns, Monday July 27, 2020 12:00 - 1:00 pm
Angela Rozzi Burns, owner of Rejuvenate Skin Care and Peel Barre, believes that touch is the most important part of the human experience, and it's often neglected in the computer age we live in. Many clients are looking for an energy experience and the treatment room is the perfect setting. Join Burns to learn how to give your clients not only an excellent facial massage but an energy healing experience to keep them feeling balanced and rejuvenated.
Advanced Education on Spa Management
Hiring Star Staff, Karen Zupko, Monday July 27, 2020 8:00 - 9:00 am
The most beautiful medspa with fabulous up-to-date equipment won't succeed without the right staff. In a competitive market place, there are challenges to finding, attracting and assessing candidates. In this session, Karen Zupko, president Karen Zupko and Associates, will teach you about tools you can use to improve your ability to assess applicants. Onboarding and orientation is the next challenge. Zupko will discuss techniques and tools that are proven helpful in successfully building a high functioning, service minded team.
How to Start a MedSpa, Sonya Kennedy, Monday July 27, 2020 12:00 - 1:00 pm
Avoiding financial pitfalls when starting a medspa is important. If you are new to this industry, it seems that if you do everything right, you can make a lot of money. This is true; however, the overhead is high and you should plan for that from the start. Sonya Kennedy, owner of Magnolia Medspa, will guide you through how to avoid financial pitfalls when starting your medspa by creating outstanding customer service and crafting your service menu.
Advanced Education on Hair Removal
Is Upselling a Dirty Word in Waxing, Cali VanAelst, Monday July 27, 2020 3:00 - 4:00 pm
Cali VanAelst, training director Cirepil Wax, will teach you how to upsell your waxing services by expanding your spa menu. She will show you how in offering clients a service they didn't even know they needed, you will gain happy, loyal clients and an abundant cash flow.
Below the Belt Waxing, Deanna Derthick, Monday July 27, 2020 5:00 - 6:00 pm
Waxing below the belt has become so popular. Deanna Derthick, international educator for Deplieve, will guide you through a class where you will learn how to overcome all the obstacles that you could encounter doing a Brazilian or Manzilian waxing service and how to keep this treatment very professional making it easier for both you and your client.
Advanced Education on Wellness
Nutritional Wellness for the Spa Professional, Mytecia Myles, Monday July 27, 2020 3:00 - 4:00 pm
Mytecia Myles, esthetician and master herbalist, has strategically developed this class to empower, enlighten and educate on how to maintain holistic vitality. Professionals struggle with building and managing better health and overall well-being. Myles will invite professionals to re-evaluate personal and professional wellness values, behaviors, standards and intentions by identifying herbal nutrition concepts, modern health issues, business-building tools and professional wellness topics. You will gain awareness on both internal and environmental strength building techniques to establish increased energy and longevity for strategic lifestyle action steps.
Herbs: An Elixir for Estheticians, Caroline Stork, Monday July 27, 2020 5:00 - 6:00 pm
Caroline Stork, licensed esthetician, scientist, herbalist and business coach, will illuminate the world of medicinal herbs and their use in skin care. Stork will highlight the most commonly used herbs in the beauty industry today. Beginning with a brief intro to medicinal herbal lingo she will expand on each herb's action, targeted use and delivery methods. Learn to recognize and work with herbal ingredients in treatment and home-care recommendations, while gaining confidence in creating your own herbal combinations.